Isabel Warner: Timeless Illusions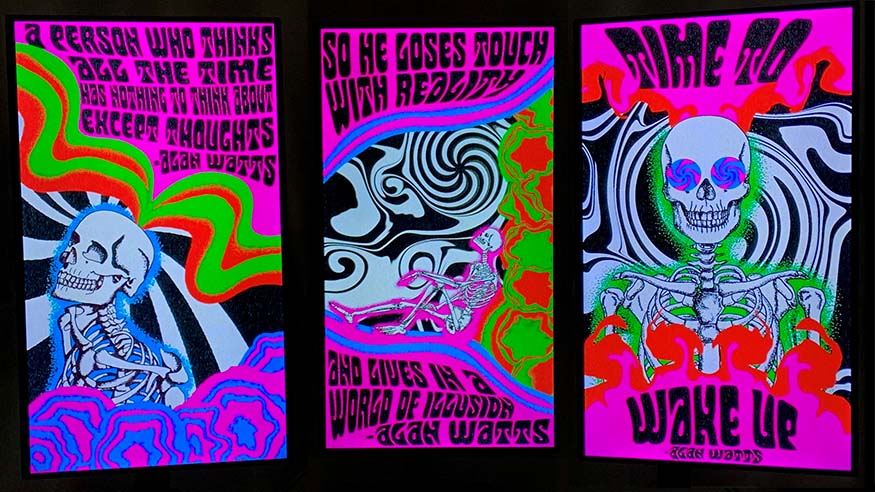 Senior Isabel Warner is a graphic design major from Elgin, Ill.
Artist statement
For my Senior Inquiry, I have created an animated triptych called "Timeless Illusions" which revolves around the topic of overthinking. These animations are inspired by one of my favorite songs "Overthinker" by the DJ Inzo. This song features quotes by Alan Watts, the well-known writer and philosopher. The quotes are from one of Watts' speeches about overthinking and the idea that it has the power to distort your reality. These words are surrounded by illustrations of skeletons and psychedelic patterns.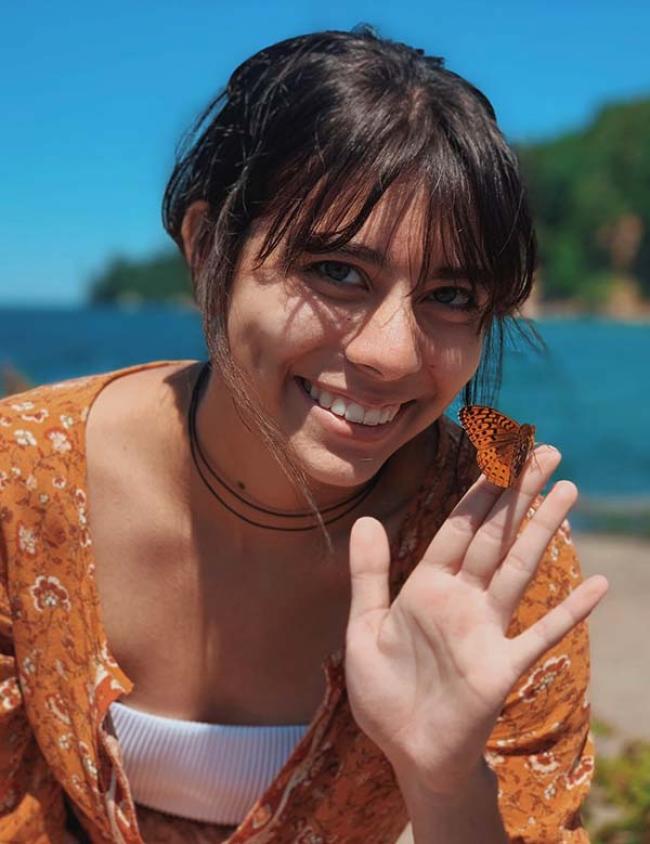 I included skeletons to be a reminder that at the end of the day, we are all human. They are something that we all have in common in this crazy world. These illustrations are brought to life through looped animation to heighten the feeling of "living in a world of illusion."
My style pays tribute to the psychedelic art of the 60s, but adds a new dimension by adding the animated designs. I gravitate towards this style of art because of its tie to music. The 60s psychedelic concert posters have always been a huge inspiration for me and I hope to reflect that in these pieces.
Over my college career I have learned how much overthinking can impact one's life. I chose these quotes because they have always been a reminder to not let myself dwell in my thoughts. The song "Overthinker" opened my eyes to what I had been putting myself through all of these years, and has helped me be more present in my day-to-day life. I want others to take away the same message while viewing these animations. These pieces are meant to be a catalyst for change within the viewers' minds. I want them to remember these whenever they feel as though their own thoughts have taken over or as a result, feel disconnected from reality. I hope that this project will inspire those who see it and will display my new take on 60s psychedelic art