Knowlton Center, pool opening in 2021; supporting new kinesiology program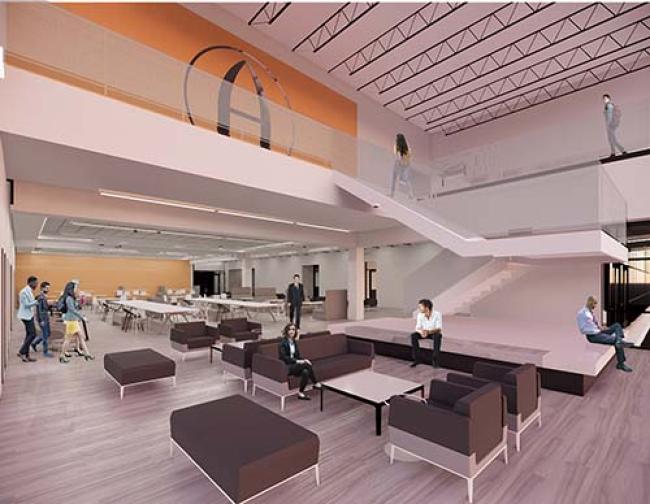 "If you ask most people on Augustana's campus where the pool is, they probably couldn't tell you," said Dan Lloyd, head men's and women's swimming/diving coach. "That's about to change."
With an anticipated opening in 2021, the Austin E. Knowlton Center for Innovation in Health, Wellness and Human Performance will support the college's new kinesiology program, as well as academic health and wellness programming, and include an aquatic center that will be one of the top swimming facilities in the CCIW.
Kinesiology is the study of physical activity and human movement, and their impact on health, society and quality of life. "Our new kinesiology program is designed to introduce students to broad ideas within a liberal arts context and prepare them for a variety of careers, and for careers that are growing," said Dr. Kimberly Murphy, program co-coordinator and chair of the biology department.
According to the U.S. Bureau of Labor Statistics, students with a kinesiology background could fill jobs in five of the 20 fastest-growing occupations.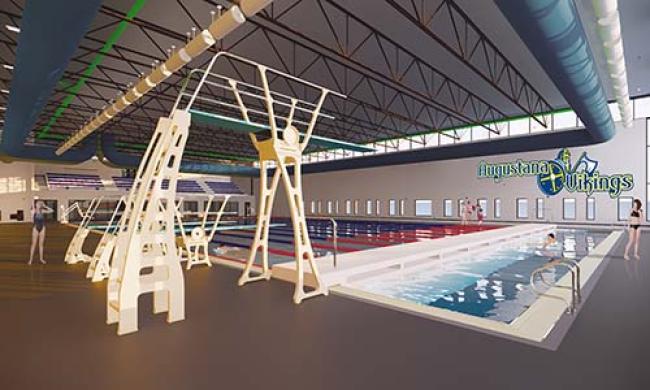 The Knowlton Center will be located next to Carlsson Evald Hall and directly south of the Carver P.E. Center. The building will feature classrooms, faculty offices, team spaces, a joint resource area and exercise laboratories in addition to the aquatic center.
"The idea that we're bringing physical parts of campus together for a shared vision is truly exciting," Dr. Murphy said.
The aquatic center will include a 25-yard pool and therapeutic pool. With the new facility, the college will be able to add women's varsity water polo, and expand its existing men's and women's swimming and diving teams and men's club water polo.
A challenge grant of $8 million from the Austin E. Knowlton Foundation will partially fund the academic programming and capital investment for the $18-million building. The grant requires college leaders to raise additional funds from other donors, foundations and government agencies.