Campus Ministries Student Leadership Team
Seniors - Class of 2020
Thea Gonzalez:
Looking forward to my senior year and being a part of the Leadership Team. The people are great, along with all of the many events and services Campus Ministries offers.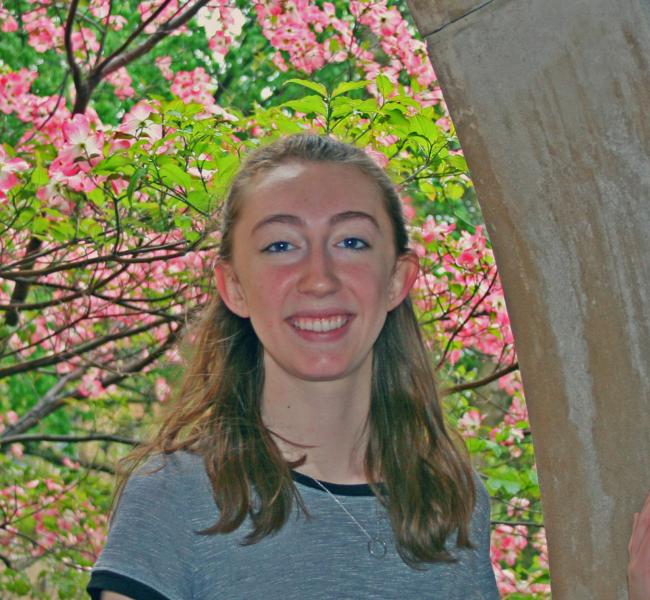 Cora Habeger:
"Campus Ministries means a lot to me because it was the first place where I really began to feel welcome and more importantly, comfortable. I love being able to come to chapel knowing that I have fellow Christian friends and people that care about me here. My faith is a huge part of my identity and it's great to be able to fellowship with people that hold the same views and  convictions."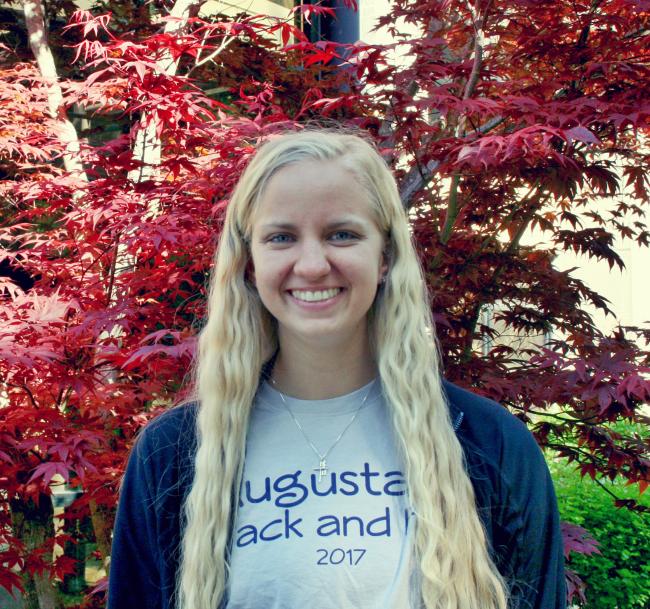 Brooke Harmon:
"I am very excited to be apart of the Campus Ministries team! My faith has always been a huge part of my life, so I cannot wait to continue to learn and grow more with those around me! I look forward to building new relationships with people both on and off campus!"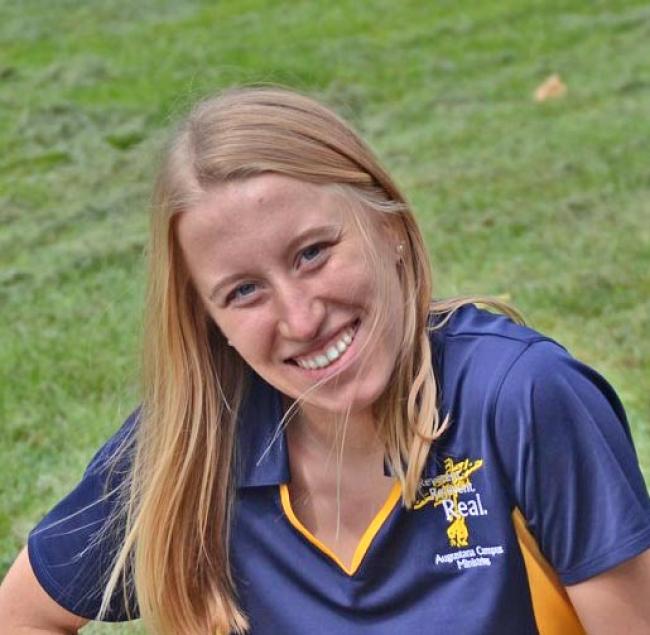 Gina Koch:
"I am excited to be a member of the Campus Ministries Leadership team because I will get to work with/meet some of the most incredible people. Campus Ministries brings together people from all different types of backgrounds. You will find some of the nicest, most compassionate people in this group and it creates a support system that you can always fall back on.  I can't wait to see what this year brings!"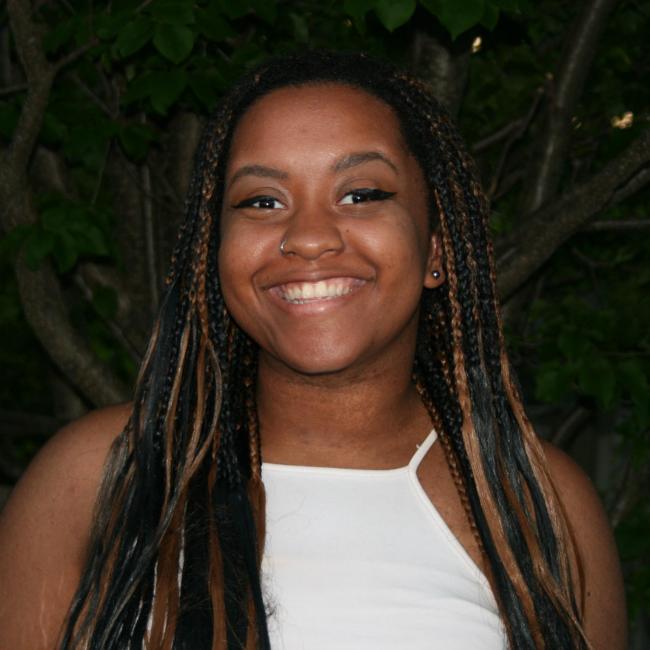 Cami Myers:
"I'm glad to be part of the leadership team because it gives me an opportunity to show other people love and get them involved in worship on campus. I'm also excited to work closely with Pastor Priggie and the leadership team!"
Cindy Osagie:
"I am glad to be a member of the Campus Ministries Leadership team because I am excited to grow in my relationship with God and also develop strong friendships with people along the way."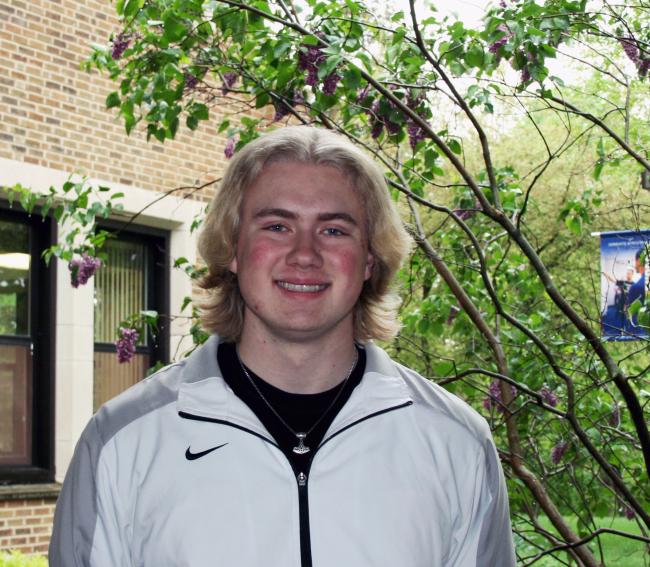 Eric Tabaka:
"I am excited to serve God on the Campus Ministries team through working with others and doing service for the Augustana community. This is a part of school that I feel most at home, and I hope to spread those sentiments with others here!"
Juniors - Class of 2021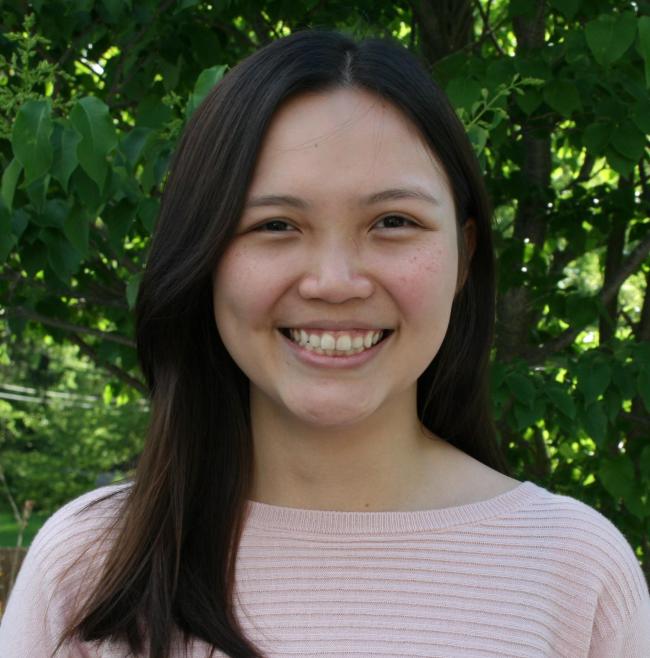 Aileen Nguyen:
"I'm excited to be involved on the Campus Ministries Leadership Team because I have the opportunity to work with other people that have the same passion as I do to serve others."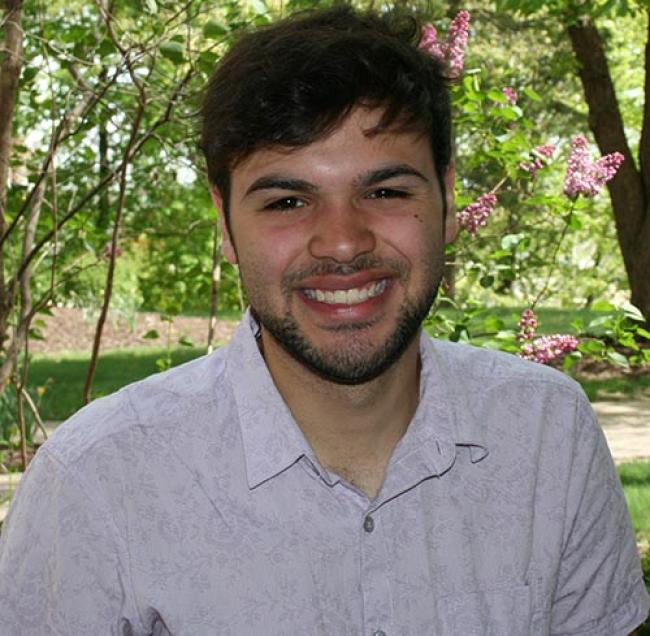 Anthony Roldan:
"I am glad to be a member of the Campus Ministries Leadership team because I really looked up to the people on it my first year here. I'm looking forward to being a part of a group that has such a great influence on the campus!"
Melina Thurmond:
"Faith has always been an integral part of my life ever since I was little. I knew coming to Augustana was only going to help that grow and foster in something so beautiful. Campus Ministries is so special because it gives me a place to come and do what I love doing with people that I love. I can laugh, relax, and praise all at the same time, Campus Ministries gives that to me. I am excited to be a member of this team!"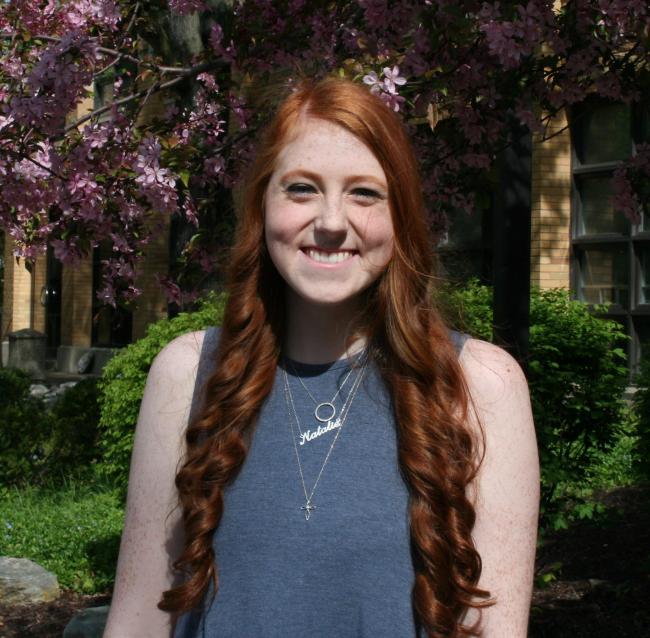 Natalie Smith:
"I am thrilled to have been chosen to be a member of the Campus Ministries Leadership Team. I was and still am really involved at my church back home - it brings me a lot of joy. I have even thought of becoming a youth director in addition to being an elementary school teacher when I graduate. I heard about the Leadership team at the start of my freshman year and knew I would enjoy helping to plan events to bring members of campus together and to have a good time. I look forward to working with the rest of the team to plan fun events and to be a part of the positive and supportive environment!"
Sophomores, Class of 2022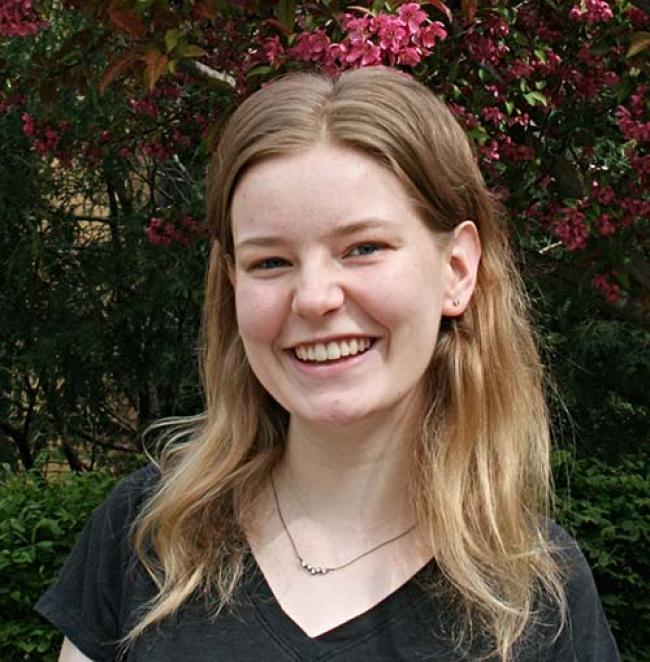 Megan Anderson:
Something I like about Campus Ministries is that there is always a smiling face around campus, a person willing to listen and talk with you, and is filled with people who love God!
The Campus Ministries community is so supportive and welcoming and is a great example of how to be a Christian in college.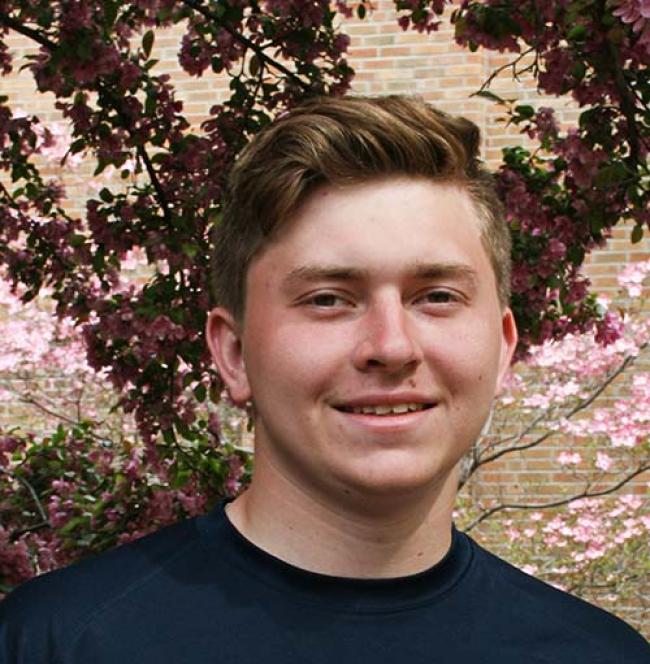 Cole Bathje:
College life can get very busy, but attending worship, while meeting friends, is an amazing way to start the week off right.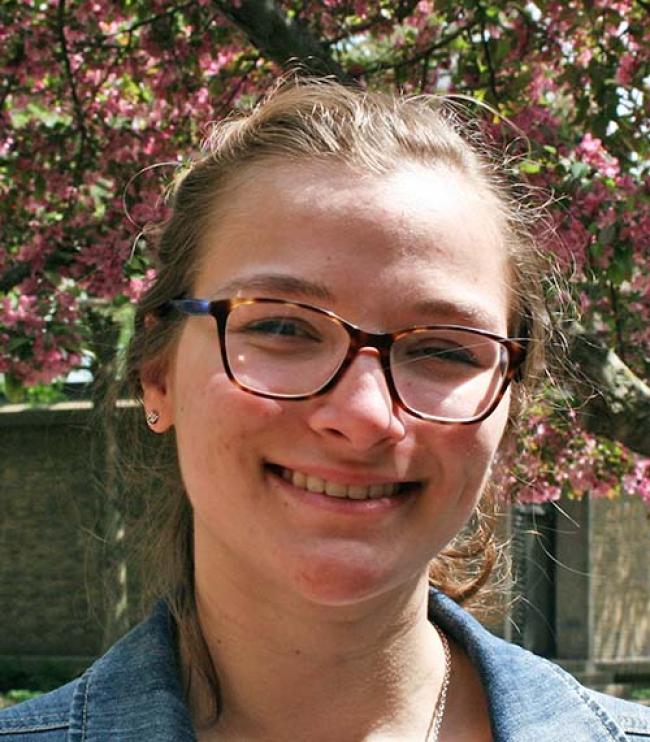 Katie Dejulius:
Something I like about Campus Ministries is how — no matter your background or beliefs — there is a place for everyone to feel safe and accepted.  
The services that Campus Ministries provides also offer a great space for reflection to focus on the things that we may tend to overlook in our busy lives.
Alex Michalak:
I am excited to encourage others to go to chapel and participate in all the fun Campus Ministries events and retreats. What a great group to belong to!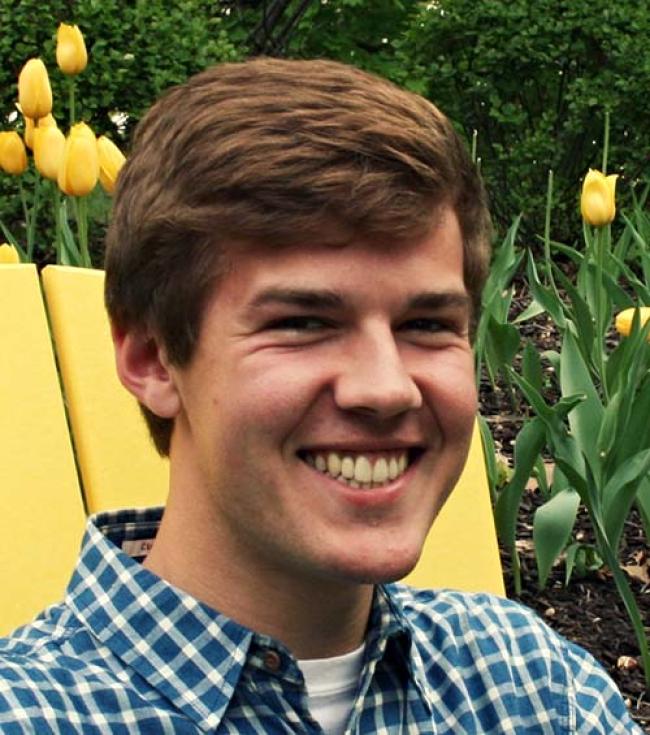 Karsten Zielinski:
I love the fact that I feel so at home and comfortable around everyone. It is really easy to relax and open up which is important during a stressful school year.  
I also love how inclusive and open Campus Ministries is to everyone. Everyone is welcome and encouraged to come!