The Tribe of Vikings is a membership-based community of Augustana College alumni, parents and friends committed to advancing athletics and enriching the student-athlete experience.
Join the Tribe for exclusive benefits, excitement and events.
There are four membership levels and benefits:
Tribe Starter: $25-$99
Welcome Kit

E-newsletter
Event credentials
Limited edition Tribe of Vikings pin
Tribe of Vikings sticker

Invitations to special events 
Access to special sales in Augustana Bookstore
Tribe MVP: $100-$499
All the benefits of the Tribe Starter, plus an exclusive Tribe of Vikings water bottle
Tribe Captain: $500-$999
All the benefits of the Tribe Starter and MVP
Season passes to home athletic events
Access to the Viking Suite during home football games
Option for reserved seating at all men's and women's basketball contests
Tribe Elite: $1,000+
All the benefits of Tribe Starter, MVP and Captain
Invitations to President's Society events
Access to the President's Suite during home football games
The President's Society pin and Bell Tower print
(The fair market value of items received will be deducted from the total donation. A receipt will be issued for the tax-deductible portion of the donation.)
For more information, contact Kyle Ekberg, athletics gift officer, 309-794-7244.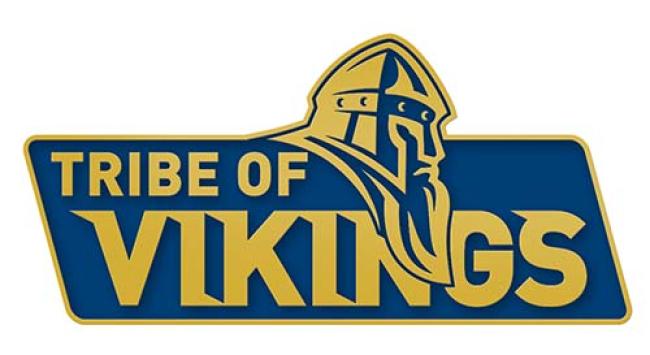 How Tribe of Vikings members show support
In 1927, a small group of students founded the original Tribe of Vikings. Charter documents limited membership to male students and charged annual dues of a single dollar. The mission was "to stimulate interest in athletics and good fellowship of Augustana College."
Collegiate athletics has evolved in the last 90 years and the mission of the Tribe of Vikings has changed and expanded along with it.
The Tribe of Vikings currently supports 700+ student-athletes and 25 varsity sports.
In addition to making a gift through membership, Tribe of Vikings members also support:
• Diversity and inclusion – fostering a community that reflects our diverse student body and supports ideas and activities that are welcoming to all.
• Career development – helping students and graduates gain skills and make connections in the workplace or graduate school.
• Engagement – attending sporting events, staying informed, joining us for special Tribe of Vikings activities, and spreading the word!