9 surprising facts about college affordability
If you think a private college is more expensive than a public university, consider this:  Private colleges often provide more generous financial aid packages. (Mic drop)
This can mean a valuable experience at a comparable cost.  
Here are nine facts that may surprise you about college affordability:
1: A small number of private colleges, including Augustana, can honestly say that no one pays the full price.  
2: Many private colleges budget millions of dollars to offset tuition costs. Augustana College offered more than $70 million in institutional financial aid (merit and need-based scholarships and grants) last year. 
3: Scholarships are often renewable over a student's four years. Many students entering Augustana in the fall of 2023 will qualify for up to $120,000 in scholarship assistance over the course of four years.
4: A small set of elite colleges and universities nationally has made commitments to meet 100% of demonstrated financial need, so high-achieving students from families with lower incomes can realize their dreams. Augustana is among those colleges. 
5: Private colleges welcome students with high levels of need. On average, one in four Augustana students is a recipient of the federal Pell Grant, which means the student has less than $5,000 annually to contribute to the cost of college.  
6: Small colleges often offer talent-based scholarships in addition to academic merit-based scholarships. Musicians, actors and artists can get additional funds. 
7: Incentive-based financial aid awards that can decrease out-of-pocket cost. At Augustana, awards such as the FAFSA Early Filer Grant, Campus Visit Grant, and Justice and Social Change Microscholarship are innovative financial aid programs. 
8: It's incorrect to assume that the most selective college or the one with the strongest reputation is the most expensive. Augustana College is among the most selective and most affordable in Illinois and across the region.
9: If a financial aid package seems too good to be true, consider what that might mean. Colleges are not all worth the same amount, and those offering a surprisingly low price may be in a poor financial position or may not have a strong academic program — or both. 
To learn more about Augustana's value, see Admissions.
Good luck as you work through the important questions of affordability and value during your college search.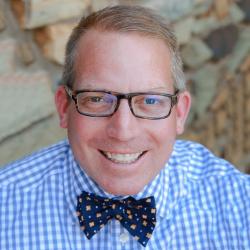 Kent Barnds
Executive Vice President of External Relations