College student perspective: What is uniquely QC
This summer, I set out to experience things in the Quad Cities. I am originally from Colorado, but have spent the last three  years here, attending Augustana College. As an incoming senior with a summer internship at Visit Quad Cities, I took it upon myself to get out and see what's going on in the place where I live. I hadn't heard of some of these places until I started researching, so I want to help other college kids figure out how to spend their time. 
Here are some of the  attractions I visited that you can find only in the Quad Cities: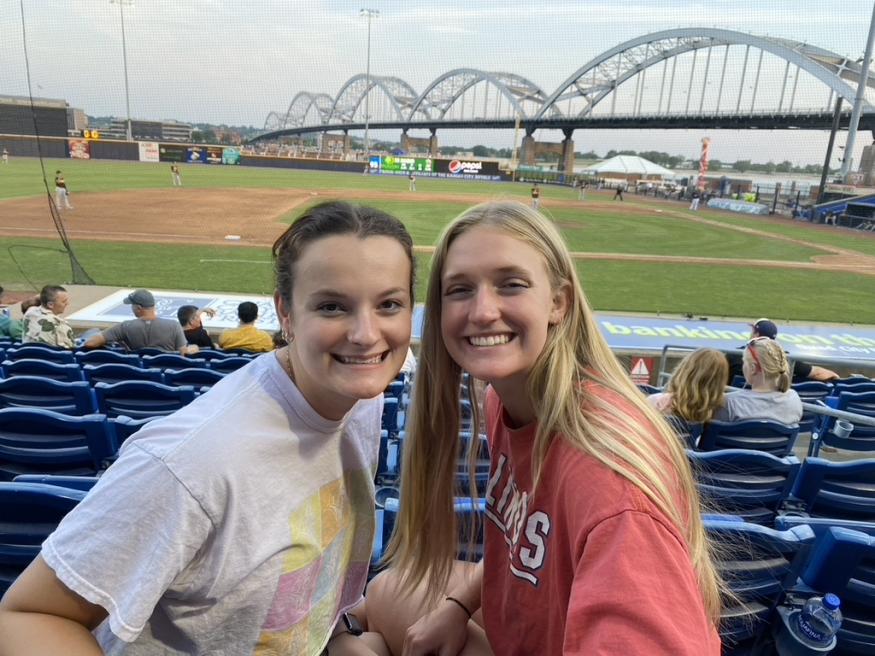 River Bandits Game
Of course, the baseball game is the reason someone might attend a game, but other factors play into how much someone enjoys their time there. I enjoyed a burger and soda, along with my friends who got nachos and funnel cake. 
The baseball game, the river and the Centennial Bridge in the background all combined to set the tone for a pleasant evening. The staff hosted mini games with random participants and worked to keep the crowd engaged with fun sound effects. 
The game itself was fun to watch, but the vibes played into it, too. As a college student, I am generally looking for cheap, fun experiences to share with friends, and that is exactly what I got in this situation. I am sure to be back!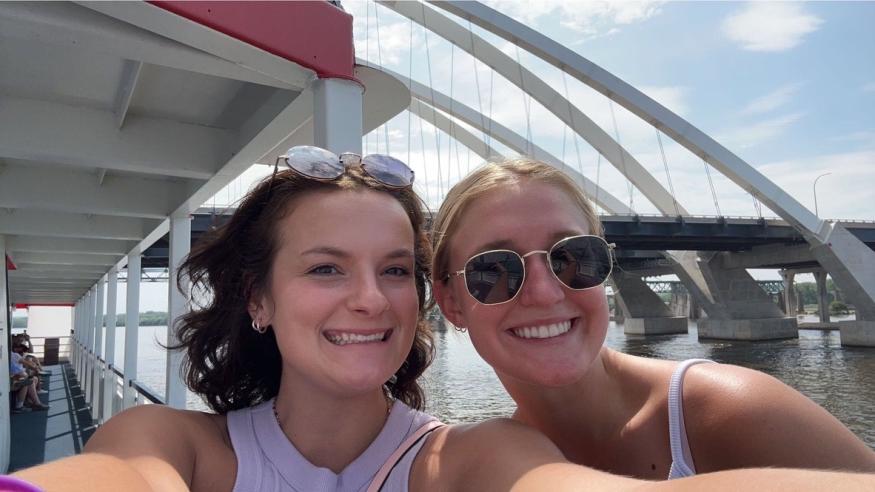 Celebration Belle River Cruise
This casual sightseeing cruise was a nice way to get out on the river, enjoy the sunshine and learn a little bit of information about the Quad Cities. We got to see Arsenal Island from a totally different angle and take in the gorgeous views of the riverfront on the Illinois and Iowa sides. It was a relaxing couple of hours, especially when paired with some Skittles from the concession stand. 
This excursion was a unique experience and something I would recommend for anyone bringing their family or friends along, as it really shows off the Quad Cities. This is also a great activity for someone looking for a relaxing, but entertaining afternoon.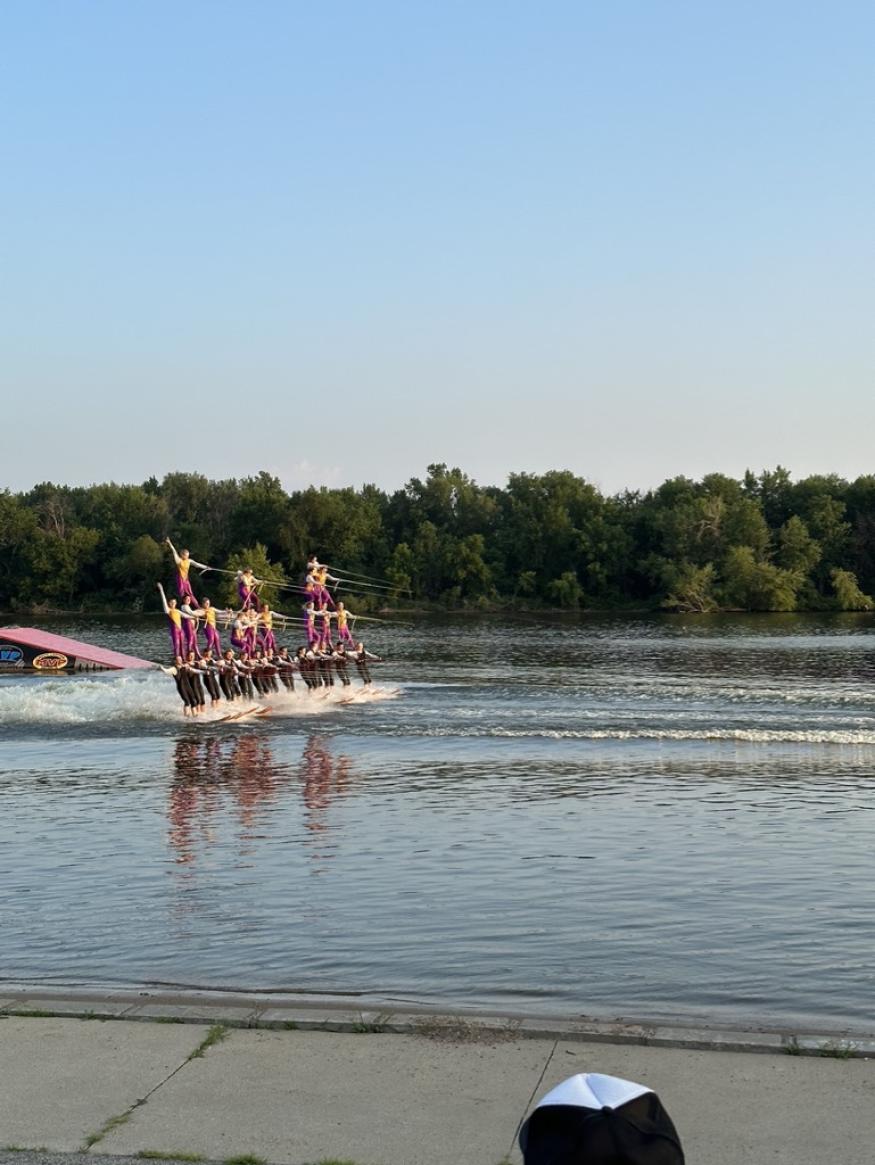 Backwater Gamblers
After a long summer day, you might want some entertainment to close out the night. The free water ski show put on by the Backwater Gamblers is a must-see in the Quad Cities. It was such a unique experience and something I truly had no idea existed here.
The skiers do complicated tricks, form pyramids on the water and actually put on a show! This summer, their show is themed around the Odyssey, so there were Greek gods and goddesses skiing on the Rock River. I really liked that they had a story to tell that made it more fun to watch. 
They have concessions and snow cones available for purchase so of course, I had to get some. Tiger blood and blue raspberry are a solid combination, especially in conjunction with a sunset over the river, a ski show and time spent with friends. 
A truly fun and one-of-a-kind experience. I recommend this to anyone who hasn't been before, simply because everyone should experience it at least once!
John Deere Pavilion
If you want to see new tractors, vintage tractors, lawn tractors or a huge combine, then head to the John Deere Pavilion. John Deere has had a huge impact on the Moline community, as it was founded here, and the company has gone all out to show how it has evolved. 
As someone with no previous knowledge about tractors or farming, I wasn't sure I would really enjoy looking at that kind of stuff. However, it was really interesting to see how John Deere powers farming and to get up close with their huge machines. 
Especially after learning about the Deere family when I visited the Butterworth Center and Deere-Wiman house, I really liked seeing what the company was all about. I would recommend this to anyone who hasn't gone already – it's a QC staple.
Jenny Dunder has written two other blog posts about favorite things in the QC. Read them here: https://visitquadcities.com/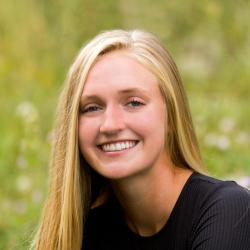 Jenny Dunder
Jenny Dunder is a senior from Longmont, Colo., double-majoring in political science and business marketing.