First Year Global program begins in Ecuador
The First Year Global program is a new initiative that provides an opportunity for a group of first-year students to develop intercultural communication skills by interacting with and learning from communities and researchers outside of the United States.
This May, 13 students are spending 10 days in Quito, Ecuador.  Along with me, they are accompanied by Dr. Kimberly Murphy, associate professor of biology, and Pedro Bidegaray, director of international programs.
Students took "LTAM 130: Climate Change and Ecology in the Andes" during January term and learned about Ecuadorian history, biodiversity, and relationship between humans and the environment in the Andes. In addition to visiting a diverse set of communities in urban and rural Ecuador, they also will conduct ecological fieldwork at different elevations and learn how climate change is transforming Andean environments and livelihoods.
On May 29, we arrived in Quito early Sunday morning and, after a few hours in our hotel, headed out to explore the city. First, we visited the Universidad San Francisco de Quito, our partner for this study abroad experience and a private liberal arts university with a beautiful campus in the suburb of Cumbayá, a valley just west of Quito.
Then, we explored Quito's Centro Historico, a UNESCO World Heritage Site and the best preserved historic center in Latin America. Our group visited downtown markets, plazas, and several ornate Catholic churches as we learned about the history of the Inca empire, Spanish colonization, and efforts to preserve the architecture of central Quito.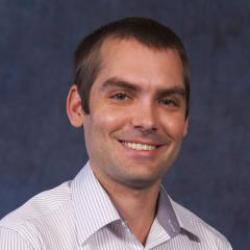 Christopher R. Strunk
Associate Professor of Geography, Chair; Coordinator of Latin American Studies