News
2016 Alumni Award winners
The following individuals were recognized at Augustana's Celebration of Alumni Dinner in April.
Finest Under Forty Achievement Award
Presented to one or more members who are 40 years of age or less, for having achieved distinction in their vocation, for having made a contribution to Augustana (either through exceptional service rendered the college or through support of the association) or for having made a contribution to society through outstanding community service. The 2016 recipient is: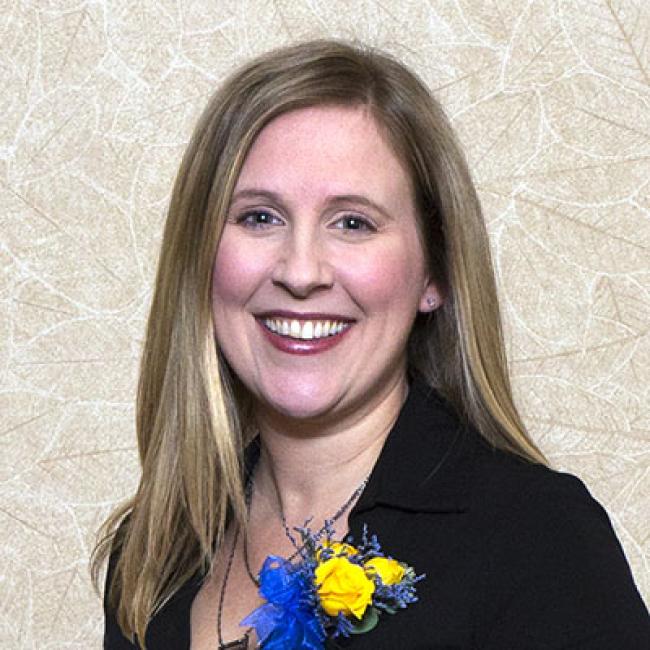 Dr. Emily Landon '99
Emily Landon earned her medical degree at Loyola University Chicago Stritch School of Medicine. An assistant professor of medicine at The University of Chicago Medical Center, Dr. Landon serves as the hospital epidemiologist, as well as the medical director of Infection Control and Antimicrobial Stewardship in the Section of Infectious Diseases and Global Health. Her research focuses on understanding behavioral determinants of adherence to best practices in infection prevention, especially with respect to hand hygiene and antimicrobial use.
Fondest memory of Augustana: I loved the autumn when the trees change. It felt magical. I loved the choir more than anything — all of our tours and rehearsals and performances. To this day, 4-4:50 is "choir time" in my mind.
Most memorable faculty members and/or classes: Microbiology 301. It's where I met Dr. Wegman (Dr. Dara Wegman-Geedey). I still have my notebook-lab books. This was the class that made me want to do what I do now.
How a liberal arts education impacted your career: Today I am a physician, a scientist, an epidemiologist, an ethicist, and my free time is spent as a musician and helping support arts organizations. I think "liberal arts" is pretty much still my life!
Outstanding Achievement Award
Presented to one or more members for having achieved distinction in their respective vocations. The 2016 recipients are: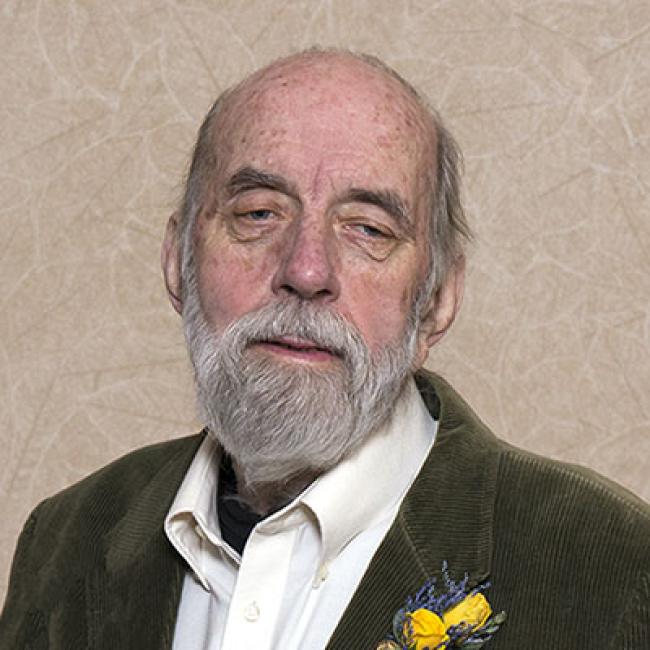 Dr. Curtis Roseman '63
Curtis Roseman earned a master's from Southern Illinois University in 1965 and a doctorate from the University of Iowa in 1969. A specialist in social geography, Dr. Roseman taught geography courses at the University of Illinois from 1969-1985. He was a professor of geography at the University of Southern California (USC) from 1985-2004, and served as the chair of the geography department at USC from 1985-1992.
Fondest memory of Augustana: Meeting Augie students and faculty members at the College Pharmacy.
Most memorable faculty members and/or classes: Any course taught by Edward Hamming and Educational Psychology taught by Don Peterson.
How a liberal arts education impacted your career: My time at Augustana helped me to hone my writing skills and introduced me to the fabulous world of geography and geographic education.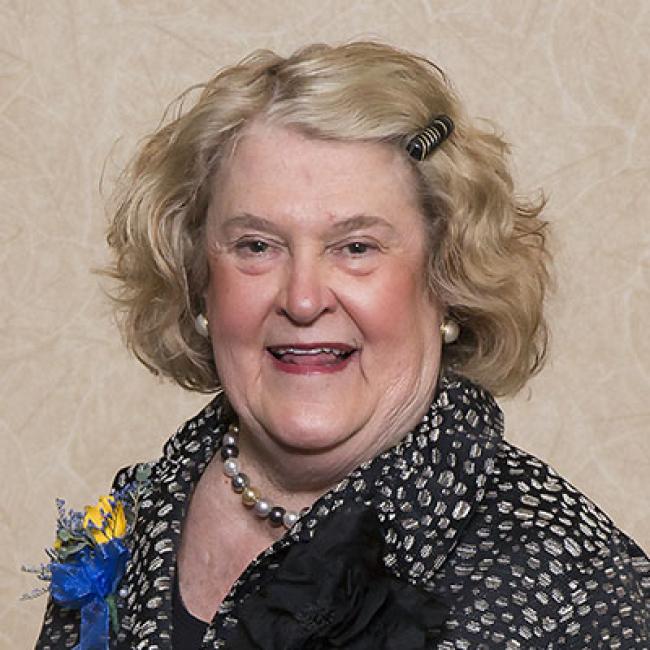 Susan Steele Weir '71
After Susan Steele Weir graduated from Augustana with a bachelor's in geology, she completed graduate studies in engineering geology at the Colorado School of Mines in Golden, Colo. She worked as an engineering geologist for 38 years, including nine years at the U.S. Geological Survey, and then 29 years with Denver Water as the chief geologist for a vast system of dams and tunnels that provides water to Denver's metropolitan area. She retired in 2007 and formed a consulting company, Steele and Associates LLC, which provides peer review of potential dam and tunnel construction projects.
Fondest memory of Augustana: Spring geology field trips, ice skating on the slough and pledging Chi Omega Gamma sorority.
Most memorable faculty members and/or classes: Dr. Richard Anderson, Historical Geology. He was my inspiration for making geology accessible and helping me to believe that someone like me, "a regular person," could do it.
How a liberal arts education impacted your career: The well-rounded liberal arts education that I received at Augustana provided me with a solid basis for my career path into geology. The liberal arts education provides a solid basis for any chosen career path. I developed lifelong friends and honed interpersonal skills.
Outstanding Service Award
Presented to those members who have rendered unusual service to Augustana or who have reflected honor on their alma mater by exceptional community service. For 2016, the recipient is: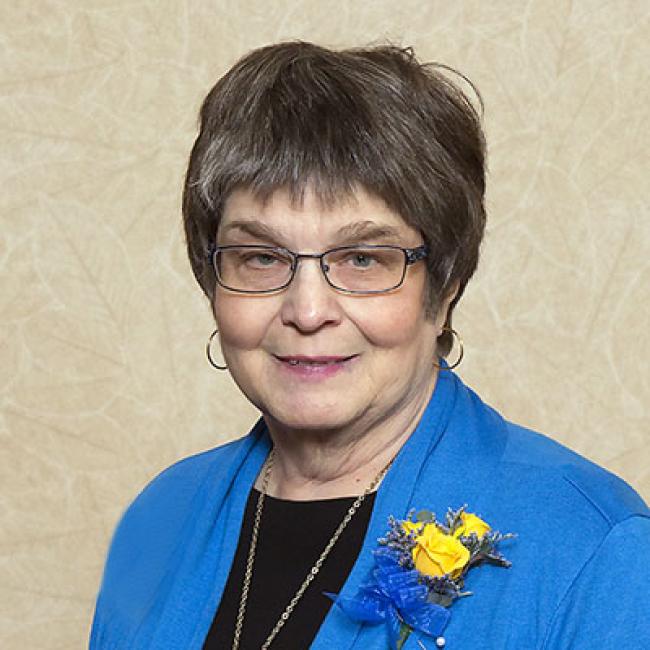 Marty Swett Richards '67
Marty Swett Richards, a sociology major with a social welfare concentration at Augustana, completed a Masters of Social Work at the University of Washington in 1970. Since 1967, she has been working as a social worker with older adults and their families for government, not-for-profit and for-profit entities. Richards recently retired from being affiliate assistant professor at the University of Washington School of Social Work and Institute on Aging. She is an author, national speaker and consultant on aging.
Fondest memory of Augustana: Meeting and getting engaged to my husband of 49 years, Larry. Being asked to live in an apartment off-campus with three other women the second semester of our junior year. We had really good times together (even keeping late minutes). We have remained friends for over 50 years, and they are the family of my heart.
Most memorable faculty members and/or classes: William Ward, Beverly Tracy and Richard Vandiver, professors in sociology; Jack Hullett, psychology; and Martha Smick and Arjibay Doreste, Spanish.
How a liberal arts education impacted your career: Augustana profoundly influenced my choice of vocation as a social worker and gerontologist, and my career in serving and teaching. The value of "giving back to others because I had been given so much" was a major theme throughout my course of study. I have tried to remember that throughout my career. The liberal arts tradition of inquiry and struggling with questions that have no clear answers has also provided an underlying legacy for life choices. That tradition has laid a foundation for my teaching at the university and in the community.
Richard A. Swanson Humanitarian Award
Presented to one or more members for providing service to the Church, to Augustana College or for having been involved with social issues on a local, state or national level. For 2016, the recipient is: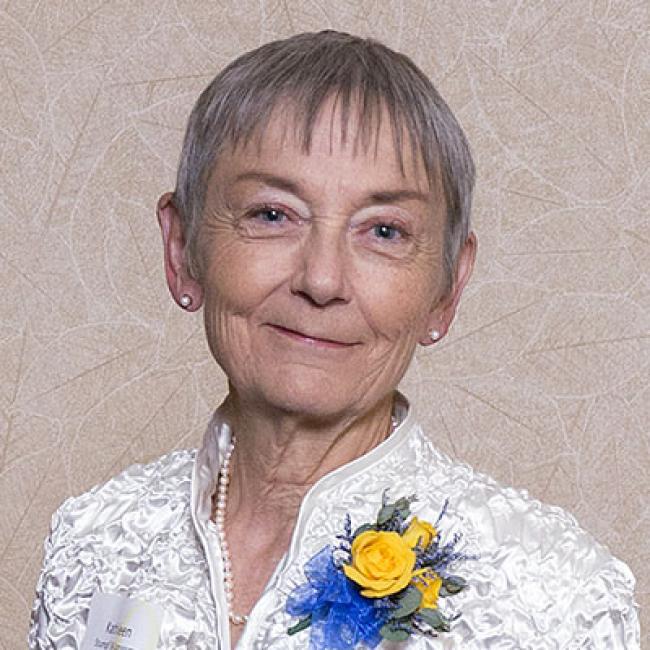 Dr. Kathleen Stumpf Jongsma '64
Kathleen Stumpf Jongsma earned a master's at The University of Chicago and a doctorate in education at the University of New Orleans.
She has been an educator for more than 47 years as a classroom teacher, school department head, reading specialist, district director of reading, developer of curriculum materials, professor of literacy education and university department chair. Internationally, she has served as a professor at Zayed University for Muslim women in Abu Dhabi, UAE; as an English language specialist for the country of Qatar; and as an international literacy consultant.
Fondest memory of Augustana: I feel blessed that I had the good fortune to attend Augustana. The small classes, the dedicated professors, the beauty of the campus, my wonderful fellow students, the good conversations about books and ideas—all these are very special memories.
Most memorable faculty members and/or classes: I am especially indebted to Drs. Parkander, Naeseth, Tweet and Hamming for teaching me to think and reason logically and to write coherently. Dr. Parkander's passion for teaching remained a big inspiration to me during my own career in education. I hope my passion for education inspired others.
How a liberal arts education impacted your career: None of my professional experiences would have been possible if I had not had the solid academic foundation of my liberal arts degree from Augustana. My time at Augie taught me to think critically, to listen carefully, to explore eagerly and to develop the lifelong passion for literacy that motivated my subsequent years and experiences in educational settings stateside and around the world. Thank you Augie!
Honorary Alumni Award
Presented to friends of Augustana who have demonstrated a strong commitment to the college. Recipients are considered honorary alumni of Augustana and members of the Alumni Association. This is not an honorary degree. The 2016 recipient is: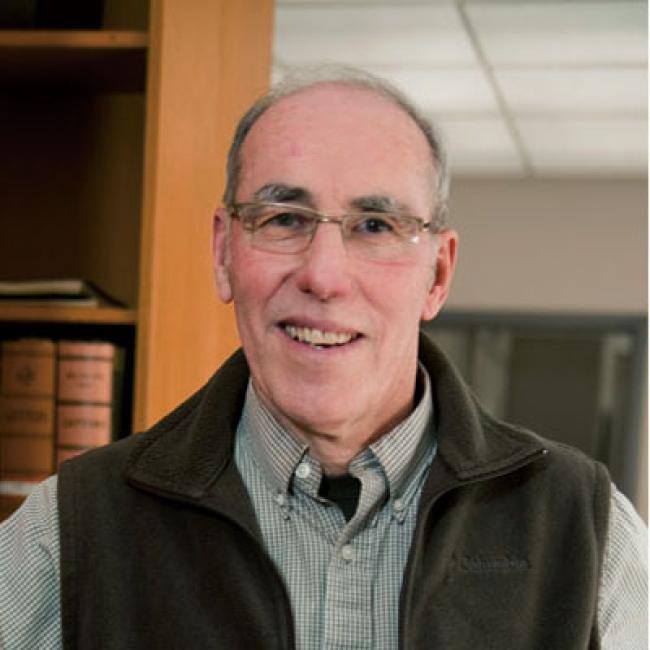 Dr. Charles Mahaffey
After earning his bachelor's from the University of Wisconsin-Superior in 1969, Charles Mahaffey earned his master's in 1972 and his doctorate in 1978 from the University of Wisconsin-Madison. Dr. Mahaffey taught geography for 35 years at Augustana (1977-2012). He served as the department chair from 1994-2011 and took sabbatical leaves in Peru in 1986 and Sweden in 2005. A well-traveled professor, Dr. Mahaffey participated in fall foreign terms in Latin America in 1982, 1985, 1988, 1991 and 1994.
Fondest memory of Augustana: My fondest memory is the sense of community I felt coming to work every day. To have that kind of continuity of friends and colleagues coming from different fields, but with similar goals for the students they taught, is a situation becoming increasingly rare, even in academic life. Of course, I also have fond memories of the people I worked with—my geography department colleagues Rueben, Jenny and Norm, and my geology department colleagues Mike, Bill and Jeff, plus building administrators Kathy Nelson and Gail Parsons, along with Susan Wolf in the geology museum.
Most memorable faculty members and/or classes: Norm Moline — in his role as mentor and chair — was one who enabled me and all of the past and current faculty members to use an approach familiar to geographers in theory, but who do not normally receive resources and encouragement. Memorable experiences include department field trips; my participation, the teachers and classes on the fall terms abroad; and the Learning Community I taught with Jason Peters of the English department for the last five years of my time at Augie.
How a liberal arts education impacted your career: I can conclude that Augustana provides many opportunities for students to be surprised by what they can accomplish in their years here, as evidenced by the fact that alumni come back for these events year after year. My career certainly was impacted by the liberal arts perspective provided by the college. I am able to say that liberal arts was my career.