Campus Ministries
A Lutheran college?
"Whoever welcomes you welcomes me, and whoever welcomes me welcomes the one who sent me."
Matthew: 10:40 NRSV
As a college related to the Evangelical Lutheran Church in America, Augustana College is committed to meeting the spiritual needs of all its students. The college's relationship to the church requires respect for all persons, regardless of religious preferences.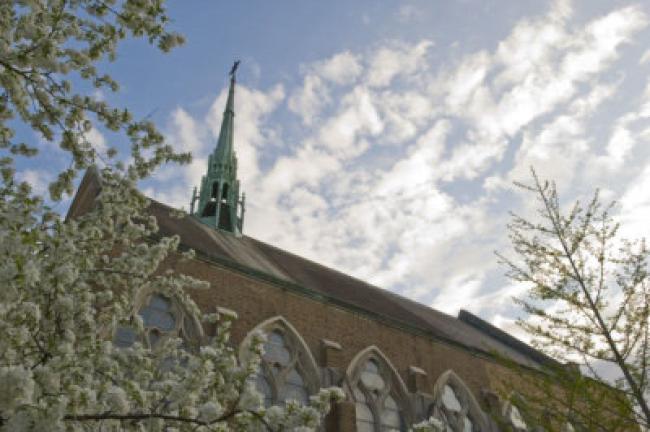 The Office of Campus Ministries is a primary resource for students seeking spiritual guidance, providing opportunities for worship, learning and service during the school year. A full-time chaplain is available to all students and a student leadership team serves as peer mentors and event planners for Campus Ministries.
Five Faith Commitments
As part of Augustana's dedication to helping students not just develop academically, but to grow in mind, spirit and body, we present our Five Faith Commitments, aspirations that reflect the importance in the church relationship of the college.
Have a question or something you want to share with us? Email us at Campus Ministries.
We are proud to be a Reconciling in Christ congregation, welcoming students of all ages, genders, sexual orientations, races, colors, creeds, ethnic backgrounds and individuals with disabilities to participate fully in our ministry.