Campus Ministries events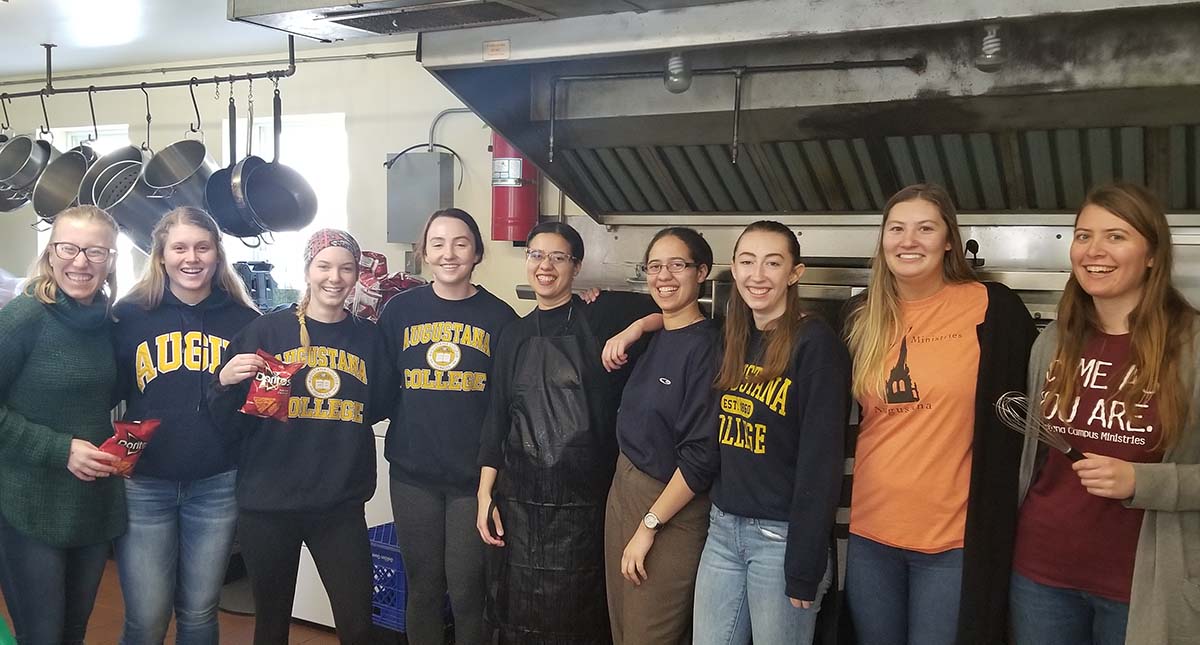 Service event
Campus Ministries organizes a volunteer opportunity to prepare and serve food to the homeless community of the Quad Cities through an organization called Café on Vine in Davenport, Iowa.
Retreats
Retreats are free of charge and are open to all Augustana students, faculty and staff. Space is limited, so sign up quickly when you see emails for retreats.
These retreats are a beautiful way for your heart to move closer to God, and spend time away from the stress of daily life. We have a retreat for every term, so there are many opportunities for you to be a part of these relaxing getaways.
Fall
This is a day retreat to Loud Thunder Forest Preserve for lunch, canoeing, games, and meeting new people! There is transportation to and from Loud Thunder.
Winter
This is a 24-hour retreat to St. Mary's Monastery.
Spring
Details to come.
Taizé Trip
The Taizé community is an ecumenical monastic order in Burgundy, France, of more than 100 brothers from Catholic and Protestant traditions, who come from many countries.
Every year, thousands of college students and other young adults from around the world come together for worship, singing, Bible study and conversation.
Contact Augustana's Campus Ministries for details on possible trips to the Taizé community.