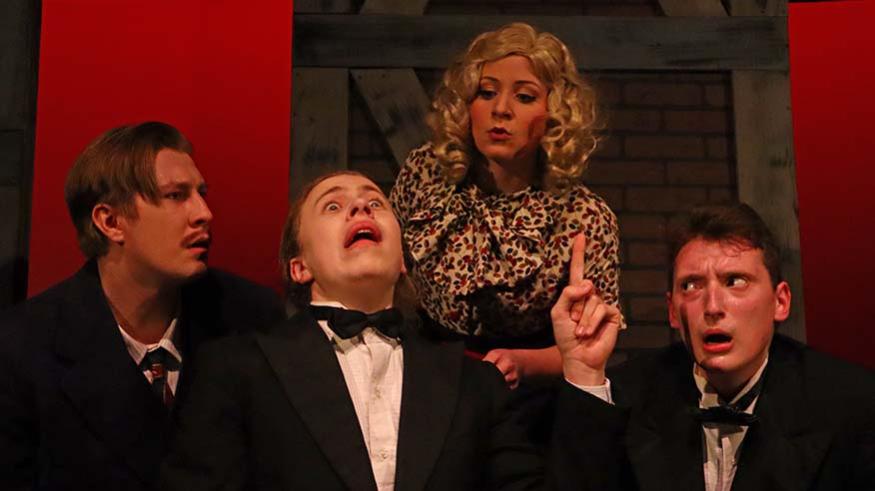 News
'The 39 Steps' zooms onto stage March 10-13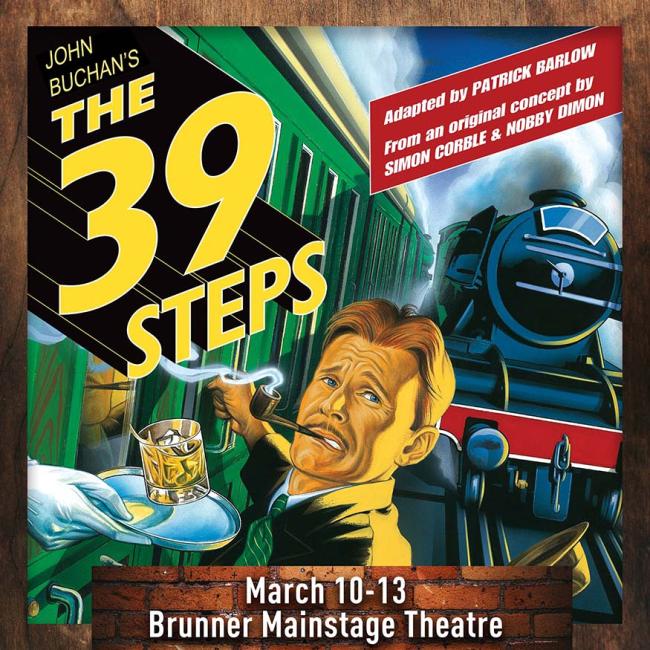 Augustana College will present "The 39 Steps" March 10-13,  a Hitchcock masterpiece crossed with a spy novel and a dash of Monty Python.
In this two-time Tony and Drama Desk Award winner, a man with a boring life meets a woman with an accent who says she's a spy.  Soon she is murdered and a mysterious organization called "The 39 Steps" is hot on the man's trail.
A cast of only four plays more than 150 characters who experience a plane crash, handcuffs, missing fingers and romance.
Shows will begin at 7:30 p.m. Thursday-Saturday, and at 1:30 p.m. Sunday in the Brunner Theatre Center.
"This play is based on the 1935 Alfred Hitchcock film of the same name, which is based on a 1915 adventure novel penned by author John Buchan. However, you don't have to know anything about Alfred Hitchcock movies or spy novels to fully enjoy this production," said director Jeff Coussens, Augustana professor of theatre arts.
"It is really a zany, laugh out loud comedy that pays homage to Hitchcock in a wild farcical fashion. I think that it is a significant statement for us to present this play now, because after living with a pandemic for the last two years, and confronting unfolding tragic news on a daily basis, we could all use some comic relief, and this production delivers it."
Will Crouch, a junior from Washington, Ill., plays the main role of Richard Hannay. Other cast members are Sarah Walton, a senior from New Lenox, Ill.; Roger Pavey Jr., a sophomore from LeClaire, Iowa; and  Aidan Lenehan, a senior from Oak Park, Ill.
Trinity Filut, a senior from Naperville, Ill., is the stage manager and  Stephanie White, a sophomore from Mokena, Ill., is the assistant manager.
Riley Scranton, a senior from Quincy, Ill., is the assistant lighting designer.
The run crew members are first-year students Aniyah Davis from Chicago and Paige Withey of Aurora, Ill. Julianna Byrne, a sophomore from Joliet, Ill., is the board operator.