News
Accounting's Nadia Schwartz wins state teaching award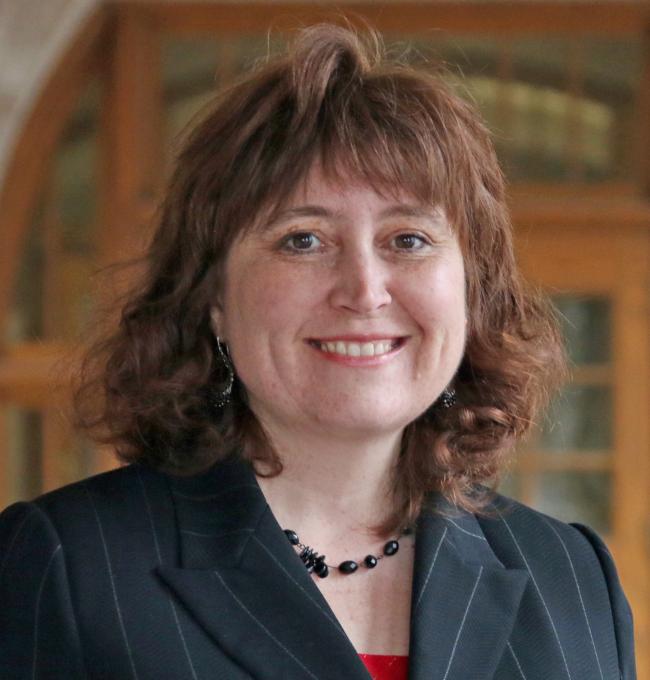 Augustana's Nadia Schwartz, associate professor of accounting, sees teaching as a partnership with her students: "We are shaping each other and contributing to each other's journey. I enjoy the growth and change in my students as well as myself."
In honor of her leadership, teaching excellence and active involvement in the accounting profession, Schwartz has been named an Illinois CPA Society Outstanding Educator. She will accept her award June 9 at a leadership recognition and awards dinner in Chicago.
"It's humbling to be recognized with such an award because it honors teaching at its core," Schwartz said. "For me, it's not about research or a job title but about caring for who my students are. Students will learn to the extent they feel my dedication to them." 
One of her accounting students, Jacob Bobbitt '09, returned to campus in 2017 as Augustana's controller and has been able to work alongside his former professor.
"Professor Schwartz regularly invites me to sit in as an external evaluator for her accounting courses, and I'm able to see the passion and connection that she still has with her students," Bobbitt said. "The same passion that I first had in 2006."
Although she began her professional career as an auditor, teaching was always in the back of her mind. When she made the move to the classroom in 2003, there was no going back. "I absolutely fell in love with the interactions," Schwartz said. "The students' curiosity may have fulfilled me more than what I was giving them." 
Schwartz acknowledges the many mentors who have helped her professionally, including her own instructors and colleagues through the years. 
Two of her current Augustana colleagues —Dr. John Delaney, chair of accounting, and Dr. Marty Coe, chair of data analytics — were named an Illinois CPA Society Outstanding Educator in previous years.