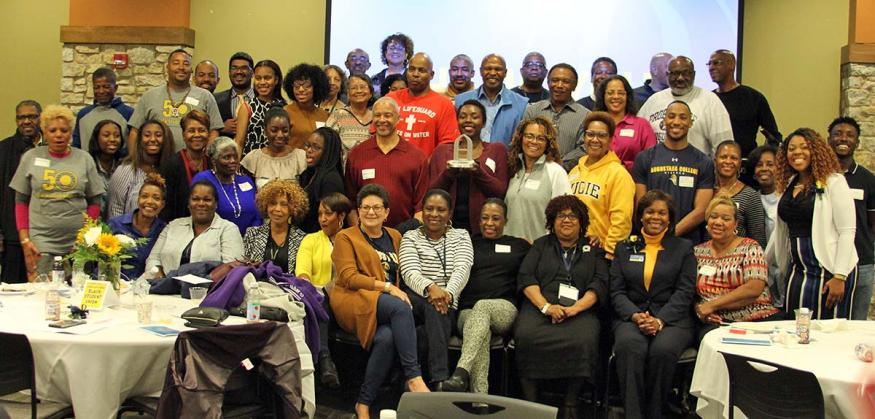 News
Alumni honored for achievements, service
The Augustana Alumni Association recognized the achievements, contributions and service of four alumni and one college group at Homecoming Oct. 6.
The association solicits nominations and recommends candidates to receive Alumni Association awards each year. Each of five types of awards may be presented to one or more alumni.
Here are the 2018 winners:
Finest Under Forty
The Finest Under Forty Outstanding Alumnus/a Award recognizes the recipient's achievement in his or her vocation, contribution to Augustana through service to the college, and/or contribution to society through exceptional community service.
Dr. Eric Pease, Class of 2013
In 2017, Eric Pease graduated cum laude with a doctor of osteopathic medicine from Kansas City University of Medicine and Biosciences, and summa cum laude with a master of business administration from Rockhurst University. He is a resident physician, pursuing graduate medical education/training in psychiatry at Mayo Clinic in Rochester, Minn.
Throughout medical and graduate school, Dr. Pease earned the following honors:
• Arnold P. Gold Foundation – Gold Humanism Honor Society – member
• Psi Sigma Alpha – Beta Chapter, National Osteopathic Academic Honor Society – member
• Sigma Sigma Phi, National Osteopathic Honor Society – member
• Dean's List, Kansas City University of Medicine and Biosciences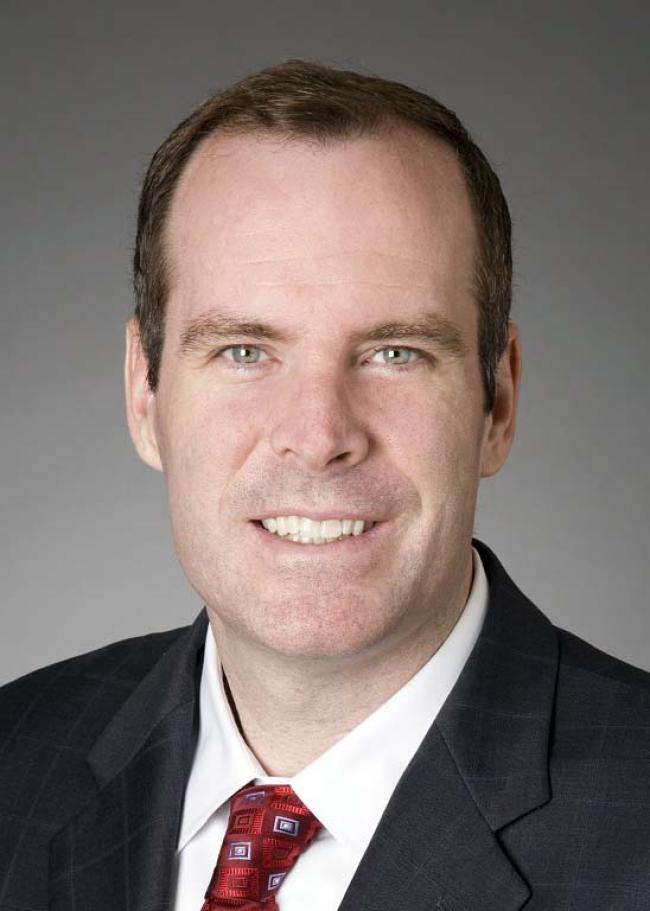 Outstanding Achievement Award
The Outstanding Achievement Award recognizes the recipient's achievement in his or her vocation.
Dr. Michael Gapen, Class of 1991
After earning degrees in economics and business administration-finance at Augustana, Michael Gapen landed a job with a financial institution in Oakbrook, Ill. He then earned his doctorate in economics at Indiana University.
After graduate school, he taught at the University of Notre Dame for two years before deciding that teaching was not his passion. Dr. Gapen then worked for the International Monetary Fund and then the Federal Reserve. He accepted the job with the Federal Reserve two weeks before the economy collapsed in 2008. He was part of a team of eight making financial decisions for the United States. He sat in on countless meetings with Ben Bernanke, chairman of the Federal Reserve.
"It may sound corny, but while sitting at my first meeting with Ben Bernanke, I thought to myself, this is what I always dreamed of when sitting in a desk at Augie," he said.
After the Federal Reserve, he began working for Barclays as a senior economist and was promoted to chief economist. Currently, Dr. Gapen is the managing director and head of U.S. economics research at Barclays.
Richard A. Swanson Humanitarian Award
The Richard A. Swanson Humanitarian Award recognizes the recipient's service to the church, to Augustana and/or involvement with social issues on a local, state or national level.
Judith Anderson Peterson, Class of 1964
Judith Anderson Peterson earned her bachelor's in teaching at Augustana. She devoted her career to teaching preschoolers and first-graders in a high-minority area of Ft. Wayne, Ind.
In more than 37 years of teaching, Peterson impacted thousands of children through her "servant's heart" to all she encountered. She used her magic in the classroom to guide, mentor and teach all children, regardless of their abilities. Peterson has a natural ability to meet children where they are and help them find success.
Her impact on the Ft. Wayne community was demonstrated in 2017, when the local park was named the Judy Peterson Park in her honor.
Honorary Alumnus/a Award
The Honorary Alumnus/a Award recognizes significant contributions to Augustana by a friend of the college.
Vicki Swanson Wassenhove
Vicki Swanson Wassenhove attended Augustana from 1959-1961. She then completed her bachelor's in education from Northern Illinois University in 1963 and master's in education from Western Illinois University in 1985.
After retiring from teaching after 31 years, Wassenhove found a renewed passion for cameras and photography. For the past few years, she has been attending Augustana home athletic events, particularly the men's basketball games, and sharing her photography with the athletics department.
Her efforts to volunteer and share her talent have been a tremendous gift to the staff, athletes and family members of Augustana.
Award for Diversity, Equity and Inclusion
The Award for Diversity, Equity and Inclusion recognizes an individual or organization that works to promote diversity, equity and inclusion on campus.
Black Student Union
In 1968, Augustana's black students started a group called the Afro-American Society to create a more unified way to present proposals for change to college administrators, to educate the campus community about black culture and to create a more welcoming place for black students.
Early proposals included the hiring of black faculty members and a black advisor/counselor and the designation of a campus "Black House" where students could meet, study and relax.
In 1969, the Afro-American Society was instrumental in organizing a two-day symposium on Black Power, which brought the Rev. Jesse Jackson, activist Dick Gregory and others to campus to speak. According to the Observer student newspaper, 2,000 people attended the symposium, including 450 students from colleges in surrounding states.
Members of the Afro-American Society also advocated for options for black history courses at Augustana. As a result, African and Afro-American history courses were offered beginning in the 1969-70 academic year. The student group, now called the Black Student Union, is celebrating its 50th anniversary.