News
Augustana junior directs at Moline theatre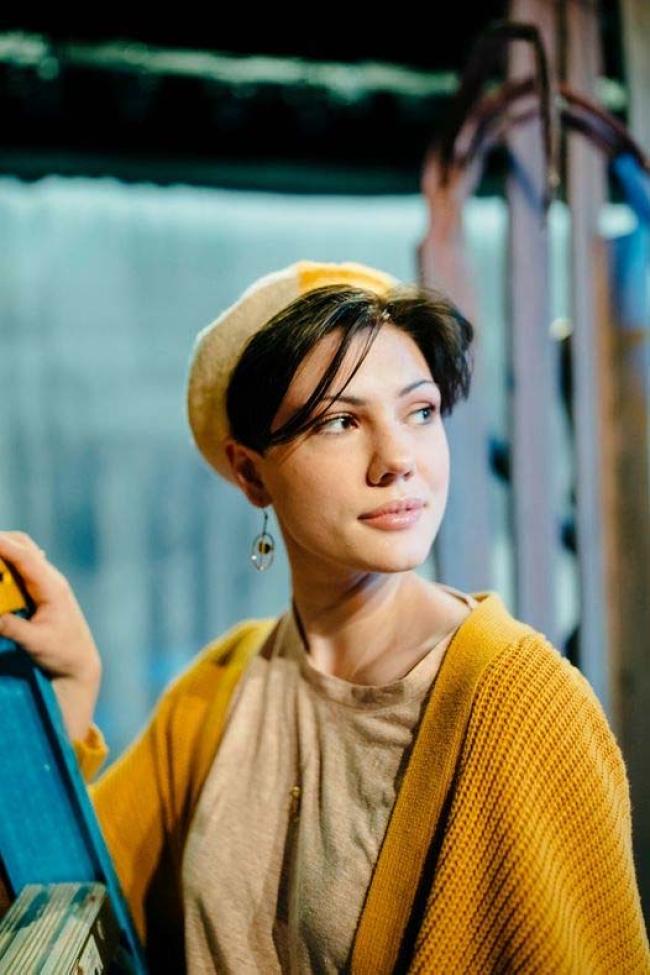 Augustana junior Jacqueline Isaacson became the first student director at Moline's Black Box Theatre this summer with the positively reviewed "Murder in Green Meadows."

Isaacson, a theater major from the Rockford area, is studying musical theater and women's and gender and studies.
Shelley Cooper, an Augustana assistant professor of theatre, recommended that Isaacson get in touch with Black Box co-owner Lora Adams. Isaacson had just done costumes for the two-person play "I and You" at Black Box in July, and was stage manager for the 34-person musical "Newsies" at Countryside Community Theatre this summe
Isaacson said she loved this educational experience, outside of college and outside of being on stage. Her Augustana acting credits include "Pirates of Penzance," "She Kills Monsters," and "The Curious Incident of the Dog in the Night Time," and she's done acting in the Chicago area.
"I love performing, but at the end of the day, somebody has to do the lights; somebody has to do the set," she said. "It doesn't just happen. I've always been somebody who loves hard work. I love to be motivated. I chose Augustana because it was an academically difficult school. Acting is difficult in a lot of ways, but this is difficult – in a lot of work you wouldn't think is theater-related."
• Read more at Quad-Cities.com and the Quad City Times