News
Cameron Onumah: Advocating for his generation's issues
Augustana Magazine Summer 2022
Cameron Onumah's penchant for seeking leadership roles got its start during his student days at Augustana. Today he is a thriving young professional who remains steadfast in his passion to lead and his appreciation for Augustana.
Originally from Los Angeles, Onumah '14 returned to his home city and interned for the mayor's office. He went on to work for U.S. Sen. Dianne Feinstein for four years, including serving as her deputy campaign manager and chief surrogate traveling around the state on her behalf.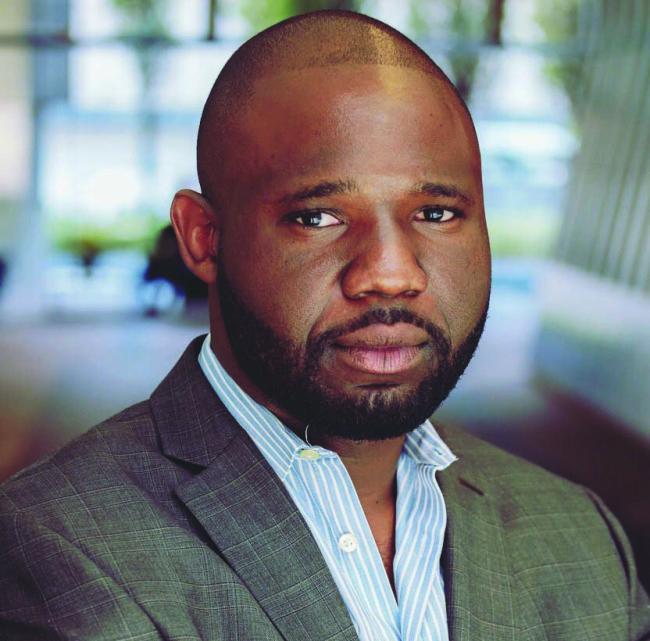 At age 29, Onumah now serves as head of Amazon's public policy for Southern California.
"Essentially I work closely with government-elected officials to achieve the goals of our company, while also seeing how we can use our resources to be good neighbors in communities — community engagement for Southern California," he said. "Also, as part of my team, we do a lot of philanthropic work."
Onumah also serves on the board of directors for the Los Angeles Area Chamber of Commerce and is a member of the LA Jobs PAC. For the chamber, Onumah advocates for issues that are not only important to Amazon, but also to his generation. That means supporting goals and candidates to ensure Los Angeles remains a place where people can start small businesses and pursue their dreams.
"It really is a passion project," he said. "I love being part of the chamber."
Whether it's at Amazon, the Los Angeles chamber or Augustana's Board of Trustees, Onumah said he often finds he's the "youngest guy in the room. The opportunities to hone my leadership skills as a student really gave me a leg up."
Onumah learned about Augustana through Justin Betzelberger '03, his high school biology teacher who proudly displayed a large Augustana flag in his classroom. Once on campus, Onumah jumped at every opportunity that came his way.
"I was seeking out opportunities for leadership at 18, 19, 20 years old," he said. "It allowed me to make those mistakes early and hit the ground running in my adult and professional life."
Onumah served as general manager of WAUG, Augustana's student-run radio station, and two years as president of the Student Government Association.
"I was being very intentional, building my leadership skills," he recalled.
"You knew he was going places. You knew he had plans."
He also held leadership roles with the Black Student Union, the fraternity Rho Nu Delta and numerous college boards and committees. In 2014 he was awarded the Esbjörn Award for Extraordinary Leadership, a special honor bestowed to a graduating senior to recognize a record of leadership and service.
Provost Dr. Wendy Hilton-Morrow '94 remembers Onumah's student days well. She said it was a pleasure having him in her media theory class.
"I'm so incredibly proud of him and not the least bit surprised," she said. "You knew he was going places. You knew he had plans. He was very engaged in the learning process; he wanted to grow."
She said Onumah was always sincerely engaged in whatever task he took on and was never afraid of grappling with ideas.
"Cameron has always had a presence about him," she said. "When he engages you in conversation, part of it is his confidence. You always felt you were engaging with an equal."
Onumah said sharing his experience of how he has navigated life with Augustana students, and in particular paving the way for Black young professionals, is a joyful and meaningful experience.
As a panelist for Augustana's career development programs, Onumah wants students of color to know they can have a seat at the table and a voice. He encourages people to find "their professional swagger," or what he describes as that happy medium between professional humility and confidence.
In addition to interacting with students, Onumah said he is passionate about serving on the college's Board of Trustees; he is the youngest member of the board.
"To whom much is given, must is expected," he said. "In college, I was given so much … I have the perspective of younger alumni. I have the perspective of someone still paying back student loans; the perspective of someone navigating the job market."
No matter the task, Onumah said giving of his time to Augustana never feels like work.
"I love it. I love the work," he said. "It's great to be around people who have just such a love for Augustana."