Received as of Nov. 3, 2020
1965
Diane Moses was appointed to the Chapters' Executive Board of the Lyric Opera of Chicago.
1968
Scott W. Petersen's book, Renaissance Hombre: Reflections on a Well-rounded Life, published by Authorhouse, is a collection of  life lessons, parenting tips, golf pointers, jokes and quotes, inspiring words and more. Available at amazon.com.
1971    
Ralph Olsen retired after 45 years in ELCA pastoral ministry. He received the 2019 Citizen of the Year Plaque awarded by the Woodbury Chamber of Commerce, Woodbury, Minn.
1975    
Richard Dow is the pastor at Memorial Lutheran Church in St. Augustine, Fla.
1976    
Scott Brennan retired from the Delta Faucet Company with 26 years of service as a national account manager.
1977    
Linda Lagerstrom Mateja is working to "give back" as board secretary for Habitat for Humanity Lake County as well as a village trustee for Village of Third Lake, Ill.
1982    
Ed Ferguson retired from Prairie State Bank in August 2020.
1984
Nancy Bray is interim principal at Our Savior's Lutheran School in Springfield, Ill.
1986    
Phil Hodgkinson is president of the Rocky Mountain Region for Grand American, Inc., a real estate developer/owner.
David Offutt is president of Deutsche Boerse Systems Inc.
1987
Kirk Bednar was appointed a commissioner by CALEA (Commission on Accreditation for Law Enforcement Agencies). He has been the Brentwood city manager since 2013.
1987-1988
Eric Kolb '87 and Sheryl Meyer '88 Kolb launched a nonprofit called Songs & Smiles to support families dealing with Alzheimer's. Eric is the organization's executive director. Sheryl serves as the president of the board of directors and works for The Container Store.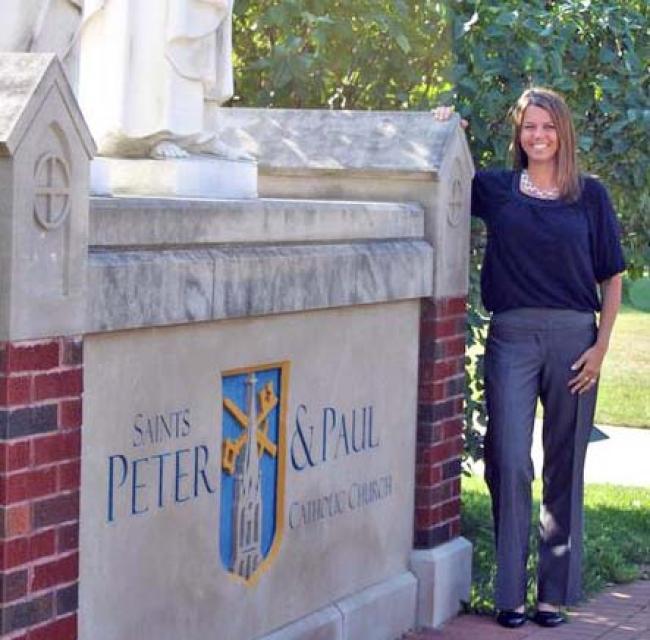 1991
Tricia Riedy Weis is the principal of Saints Peter and Paul Catholic School in Naperville, Ill.
1995
Patricia Forsythe is the CFO of Campbell & Company, a consulting firm helping thousands of nonprofits change lives.
1996    
Deetra Sallis earned a master's in organizational leadership with a concentration in human resources from Claremont Lincoln University. She is director of human resources for DeKalb CUSD 428.
2000    
Wesley Calvert received the Lindell W. Sturgis Public Service Award at Southern Illinois University (SIU) for his work with scouts. He is an associate professor and the director of undergraduate studies in the School of Mathematical and Statistical Sciences at SIU. This fall he is a research member in a virtual semester-long program at the Mathematical Sciences Research Institute in Berkeley, Calif.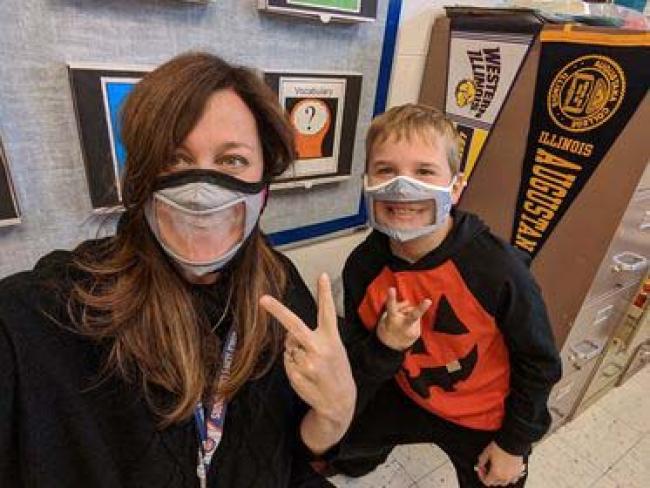 2001
Kelly Vipond Ertmoed is a speech-language pathologist at Emerson Elementary in Wheaton, Ill.
2002    
Justin Borawski was promoted to partner in the law firm Foley and Mansfield PLLP.
2003    
Kimberly Andrews is the district curriculum coordinator for Prairie Hill School District in Roscoe, Ill.   
Rachel Hirsch married Cody Hern in August 2020.
2005    
Alanna Boyd is a mental health therapist working with clients living with HIV/AIDS at El Rio Community Mental Health Center in Tucson, Ariz.
Kristi Vana married Chris Cobble on Nov. 9, 2019. She works in the Counseling Division at Denver Seminary in Littleton, Colo. 
2006
Jenica Cole is the director of Princeton (Illinois) Chamber and Tourism.
Emily Johnson is an English teacher and student achievement coordinator at the Saint Paul Conservatory for Performing Artists.
Ashley Poust, post-doctoral researcher at the San Diego Natural History Museum, co-authored a paper on the earliest fossils of giant-sized bony-toothed birds from the Eocene of Seymour Island, Antarctica, in Scientific Reports, published Oct. 26, 2020.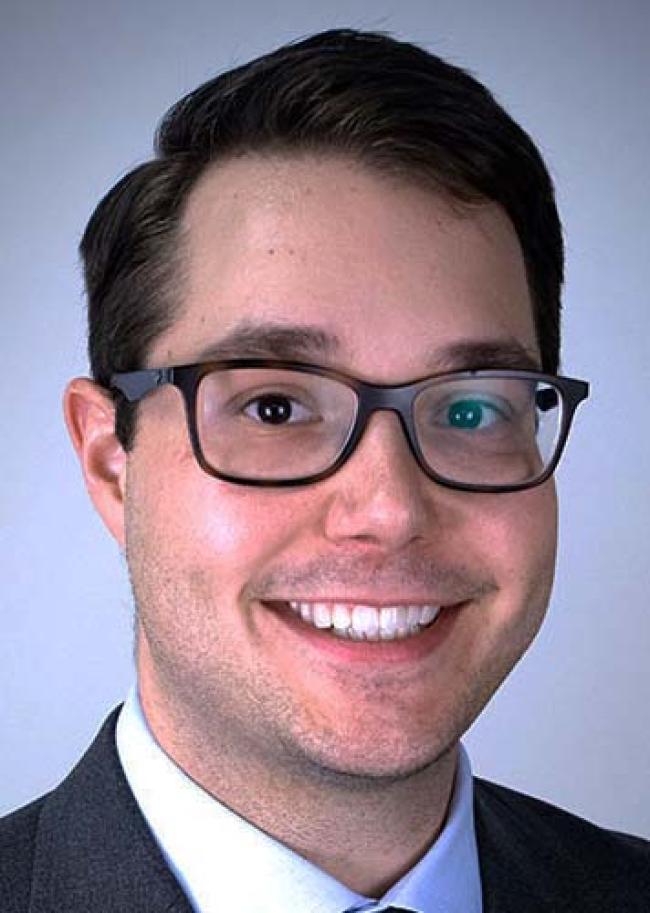 2011
Kyle George is assistant vice president, wealth advisor with Johnson Financial Group, Racine, Wis.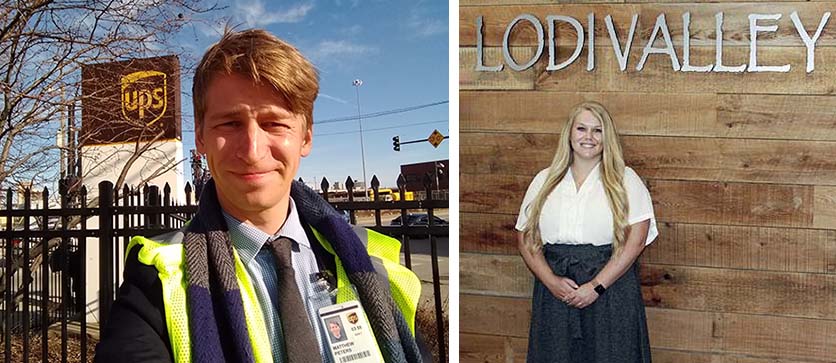 Matthew Peters is a supervisor for UPS in Bedford Park, Ill.
2012    
Charles Vogt has joined the firm Foran Glennon Palandech Ponzi & Rudloff PC.
2013
Natalie West Behling graduated from dental school at Virginia Commonwealth University; she is a dentist at Lodi Valley Dental in Lodi, Wis.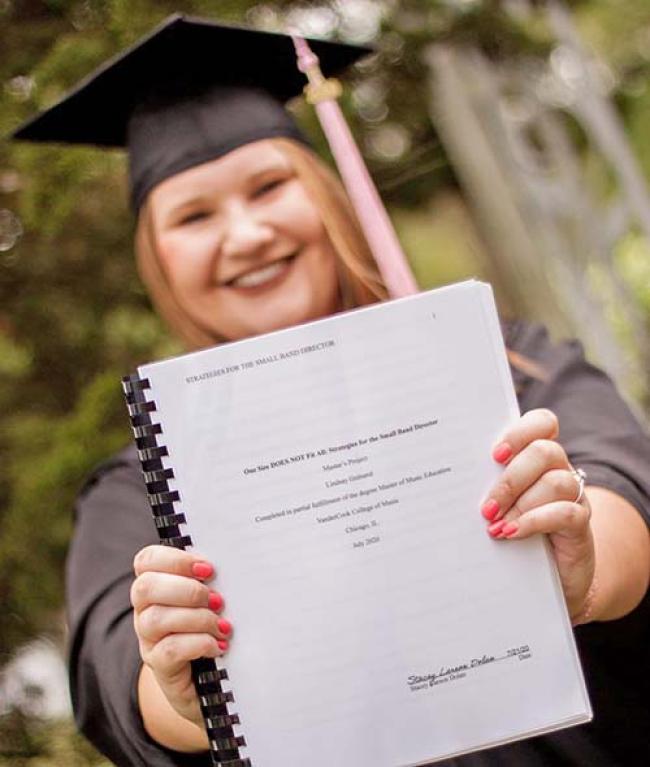 Lindsay Guinand graduated with a master's in music education from the VanderCook College of Music in Chicago in July 2020.
Sally Konrardy is a school counselor at Longfellow Liberal Arts for the Rock Island-Milan School District.
Nicholas Petre is a resident physician at the University of Chicago. He is on the practice management/quality improvement track and inpatient chief resident.
Lauren Ribando and Carl Peters became engaged in August 2020. Lauren has begun her MBA studies at Villanova University.
2017  
Connor Woolf was promoted from sales executive to business consultant at Zillow.
2018
Janice Wu was promoted to communications manager at Microsoft, responsible for executive communications support for business strategy & programs and the communications strategy for culture and diversity and inclusion programs. She also was accepted to Northwestern University Pritzker School of Law for a master's in law.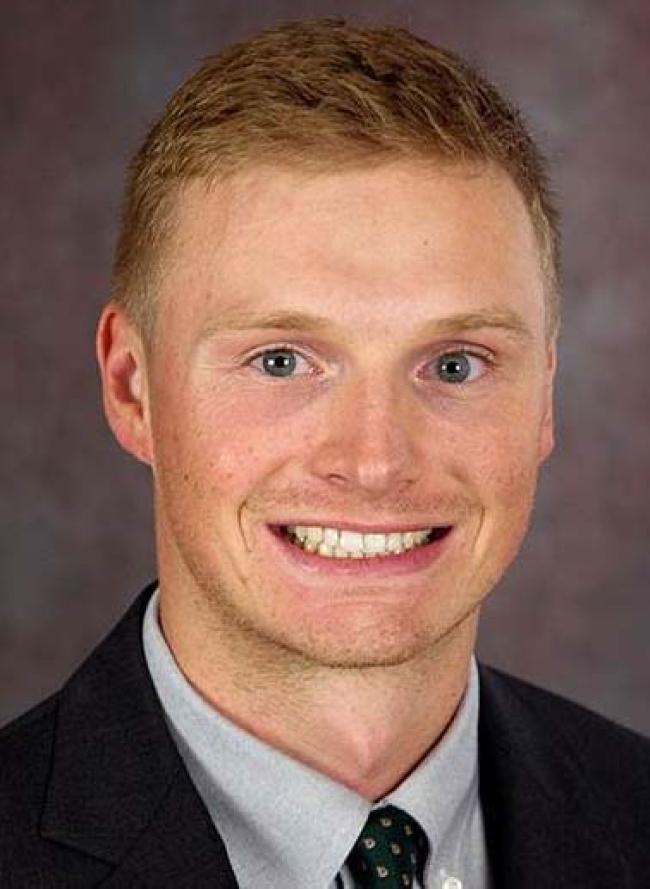 2020
Erin Cygan is in the first year of the Ph.D. program in biomedical sciences at the Medical College of Wisconsin.
Matthew Kuechenberg is a water resources specialist in Hanson Professional Services Inc.'s Chicago regional office.
Deaths
Received as of Nov. 3, 2020
Lois Gingery '48 Milton on Oct. 7, 2020.
Carl Bjorndahl '52 on Jan. 10, 2020.
Stanley Helwig '52 on Oct. 12, 2020.  
Arnold Lack '52 on July 9, 2019.        
Paul Lindstrom '52 on Aug. 1, 2020.
Barbara Johnson '53 Miller on July 1, 2020.    
Bruce Engquist '55 on May 11, 2020.
Karl Ijams '55 on Aug. 31, 2020.        
Donald Johnson '56 on Dec. 14, 2017.    
Rhoda Leaf '56 Anderson on Oct. 4, 2020.
Margaret Palmquist '57 Ransom on Dec. 6, 2019.    
Martin Sandstrom '57 on Sept. 22, 2020.
Janet Anderson '59 Moffitt on Oct. 15, 2020.
Lawrence Sandin '59 on Oct. 13, 2020.
Harold Anderson '62 on Nov. 26, 2019.
Ronald Johnson '62 on March 10, 2020.    
Gary Burwell '63 on Sept. 11, 2020.
Gregory Morris '74 on Sept. 12, 2020.    
Stephen Gerhardt '77 on Oct. 26, 2020.    
Tushar Rae '10 on Nov. 11, 2019.