1968
Scott Petersen retired from Holland & Knight, Chicago. He hosted the annual Winter in the Windy City event for alumni, parents and friends of the college since 2005.
1969
George Drost is a recipient of the Medal of Merit in Diplomacy from the Czech Republic. He was recognized for his impact on the expansion of Czech-American cultural and business relations and for "spreading the good name of the Czech Republic throughout the world."
1974
Bruce Thake retired from USMC, Real Estate, Insurance and care provider.
1976
Garth "Gus" Gardner is the CEO of QualityMetric, Inc., a global healthcare analytics and health measurement company.
Mary Truska Swenson retired from teaching and Stephen Swenson retired as medical director of Recovery Plus St. Cloud Hospital and New Beginnings at Waverly. He has a practice in addiction medicine.
1978
Paul Frost retired in September 2020, after 35 years as a paralegal at Mayer Brown LLP.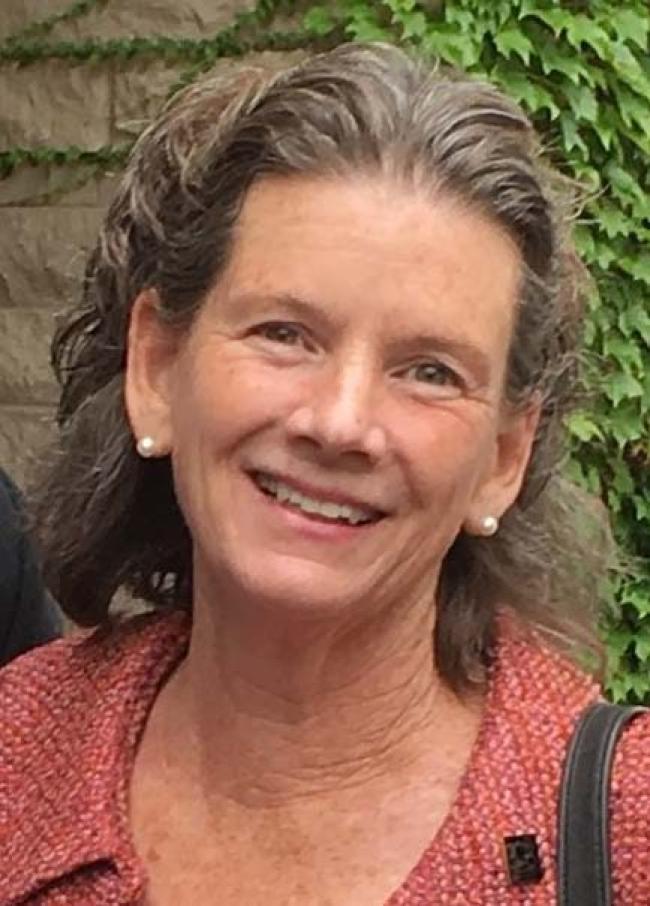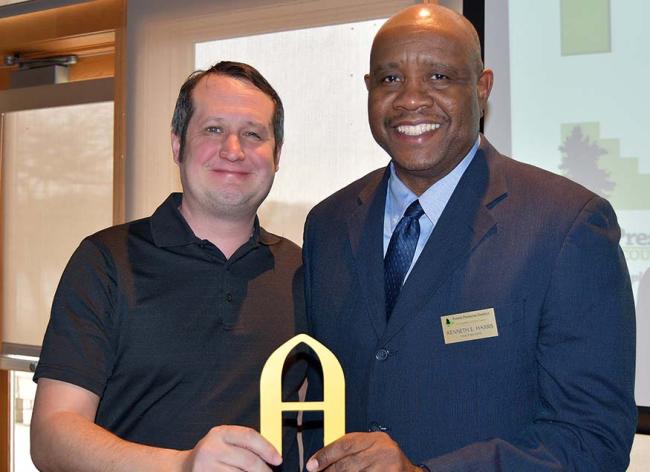 1980
Mary Scollay received the Distinguished Service Award from the American Association of Equine Practitioners.
1982
Kenneth Harris was elected president of the Forest Preserve District of Will County in December 2019.
1984
Kevin Strang retired in the fall of 2020, after 34 years at the University of Wisconsin-Madison. He is now an emeritus distinguished faculty associate in neuroscience and kinesiology.
1990
Camie Knollenberg was recognized by the U.S. Army Corps of Engineers, Rock Island District team, as its supervisor of the year. She is the chief of the plan formulation branch in Regional Planning and Environmental Division, North. She leads a team of planners that solve water resources problems for the nation, which serves the St. Paul, Rock Island and St. Louis districts.
1992
Greg Gara was appointed senior vice president of manufacturing at Taysha Gene Therapies, Inc., a patient-centric gene therapy company focused on developing and commercializing AAV-based gene therapies for the treatment of monogenic diseases of the central nervous system.
1997
Kristi Wasson was promoted from career counselor to assistant director for Career Populations and Strategy at the University of Colorado Boulder.
2001
Laura Hoss was promoted to partner at Honkamp Krueger & Co., P.C. As a partner, she works with businesses in the service, manufacturing and health care industries. Her specialties include corporate, partnership and individual tax preparation and consulting, financial statement preparation and business consulting.
2002    
Matthew Pehle is the CFO of the Forest Preserve District of Will County, Ill.
2004    
Anel Ruiz is senior vice president for Culloton + Bauer Luce public affairs and crisis management firm. She most recently served as press secretary to Chicago Mayor Lori Lightfoot.
2014    
Kayla Aeschliman Staley earned her MBA from Southern Illinois University Edwardsville (SIUE) in 2020. She is an admissions coordinator with SIUE.
2015
Jeremy Gottardo and Allison Kotleba '16 were married on Oct. 17, 2020, in Algonquin, Ill.
Samantha Turner Lundeen is director of marketing and events for the DANK Haus German American Cultural Center, Chicago. 
2016
Matthew Brandt passed the CFP® exam and and is now a Certified Financial Planner™ professional at Ameriprise Financial.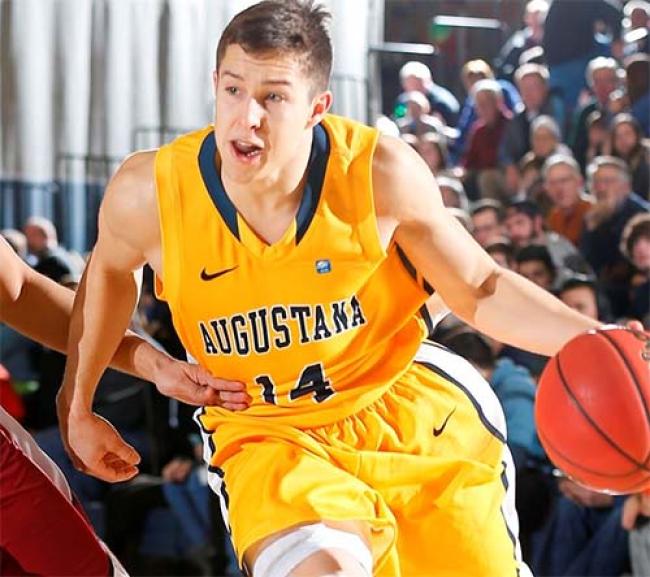 Hunter Hill was named to D3hoops.com's All-Decade Basketball Team.
Allison Kotleba and Jeremy Gottardo '15 were married on Oct. 17, 2020, in Algonquin, Ill.
Deaths
(notices received as of Jan. 7, 2021)
June Carlson '46 Purse on Dec. 10, 2020.   
Richard Bauersfeld '48 on Dec. 24, 2020.
Charles Gustafson '50 on Jan. 1, 2021.
Donald Sundin '50 on Nov. 26, 2020.
Earl Wendel '50 on Dec. 4, 2020.
Kenneth Harrison '52 on Dec. 4, 2020. 
R. Ann Hauberg '52 Scott on Dec. 31, 2020.
Ruth Mary Ingram '53 Porter on Oct. 8, 2019.
Harry Ackeberg '54 on Dec. 1, 2020.
Stuart Lefstein '55 on Dec. 26, 2020.
Norman Ryding '55 on Nov. 5, 2020.
Robert Mader '56 on Dec. 13, 2020.
Harriet Johnson '58 Naden on Dec. 8, 2020.
Nancy Johnson '59 Ryding on April 17, 2020.
Sharon Edstrom '60 Bledsoe on Oct. 29, 2019.
Curtis Roseman '63 on Dec. 13, 2020.
Timothy Dodge '70 on Dec. 27, 2020.
Melvyn Monson '70 on Dec. 9, 2020.
Rhoda Braun '72 Frank on Dec. 23, 2020.
Dennis Diehl '73 on Dec. 13, 2020.
Melonee Docherty '78 on Dec. 1, 2020.
David Wentz '85 on Jan. 4, 2021.
Katie Hancock '02 on Jan. 4, 2021.