News
Class Notes May 2021
Notices received as of May 4, 2021
1972
Dave Rockwell won his fifth term on the Rock Island-Milan School Board. He also serves as a director for the Illinois Association of School Boards.
1974
Claire Kennefick Crawford is the director of the Geneseo Public Library District. 
1977
Robin Schab was promoted by the U.S. Judo Federation to 6th Degree Black Belt in October 2020. He began his judo studies at Augustana, with a judo P.E. class in 1976. He is the instructor/coach for the Southwestern Oregon Community College Judo Program.
1998
Rhonda Thomas Starklauf was re-elected to the New Lenox (Ill.) School District 122 Board. She serves as the board's president.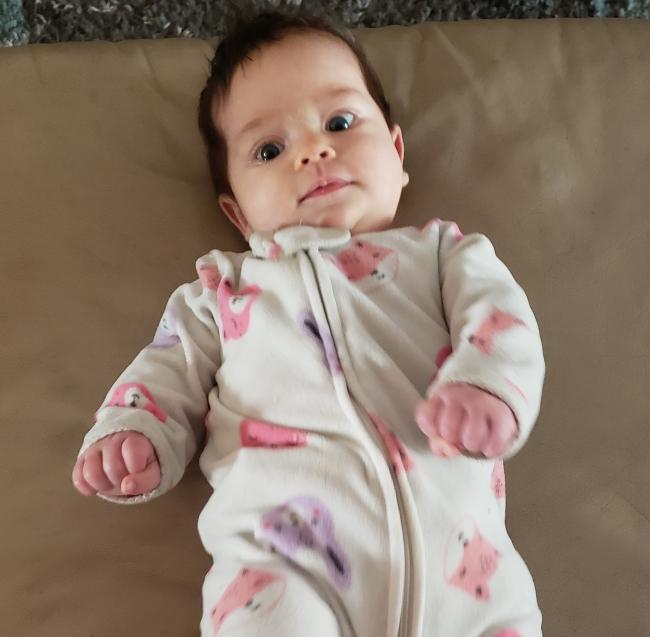 2003
Kristin Hanekamp had a daughter, Lilliana, on Feb. 5, 2021.
2004
Keith Jagger will serve as chaplain/dean of Christian formation at John Brown University.
2005
Dawn Crowther Jonckowski has released her book, "The Ashes of Hope and Hunger." The sci-fi novel is the second of a planned trilogy.
2006 
Ashley Poust co-authored a paper on the abundance and preservation rate of Tyrannosaurus rex that was featured on the April cover of Science Magazine.
2007
Jillian Aschliman is the director of the Bettendorf Library.
2010
Andrew Schweitzer, the sophomore coach at Wheaton Warrenville South High School, will become the school's varsity boys basketball coach.
2011 and 2013
Travis Greenlee '11 and Shannon Slick '13 Greenlee had a son, Easton Alden Greenlee.
2017
Emily Grooms graduated from Western Illinois University in the spring of 2020. She will be a school psychologist with the Moline-Coal Valley School District this fall.
2021
Grace Sigler was an assistant coach with the Rock Island High School women's soccer team. She was able to coordinate with the team's schedule while attending her first year at Illinois College of Optometry through Augustana's 3:4 program.
Deaths
Notices received as of May 10, 2021
Norma Smith '47 Pieper on April 27, 2021.           
Robert Gildea '49 on April 18, 2021.
Dale Hughes '49 on April 10, 2021.   
Robert Eckdahl '54 on April 10, 2021.     
Richard Hemmila '55 on Feb. 6, 2021.        
Donald McLaughlin '55 on April 13, 2021.        
Cecily Detrick '64 Miles on April 14, 2021.    
Ellana Evensen '68 Messick on May 9, 2021.
Dennis Oxelgren '68 on April 21, 2021.
Sharon Richardson '79 Herman on Jan. 26, 2021.        
Peter Bardak '98 on April 19, 2021.