News
Congratulations to the first SLP master's graduates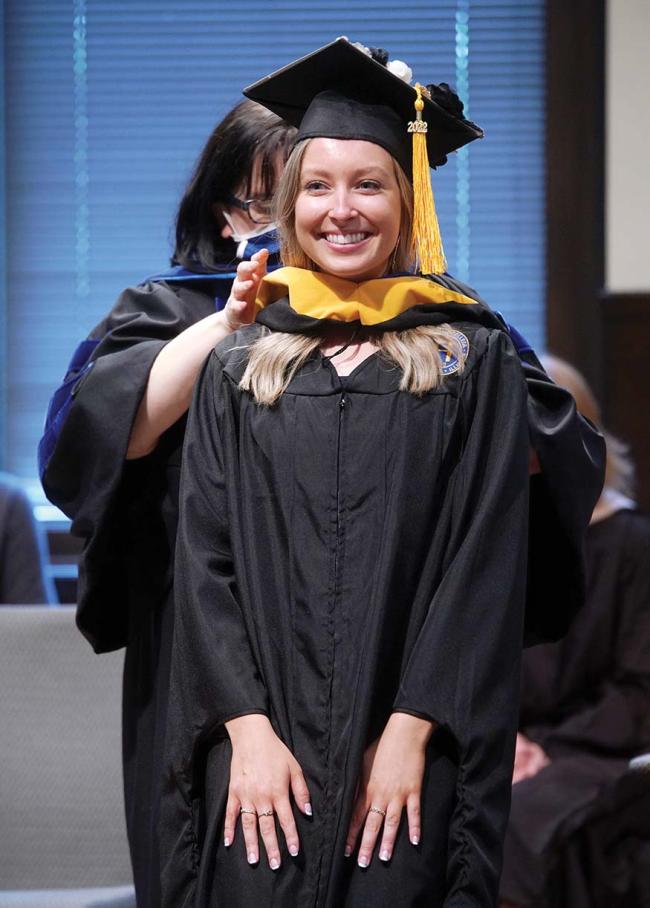 Augustana recognized its first class of Master of Science in Speech-Language Pathology graduates in a hooding ceremony during commencement weekend May 22.
Twelve graduates participated. 
The 24-month program was announced in 2018. It includes extensive coursework, clinical practice at the college's on-campus Center for Speech, Language, and Hearing, and two full-time clinical externships. 
The two-year master's program extends from the college's strong bachelor's program.
To support the program, the Brodhal Building was expanded to more than double its size. 
Dr. Kathy Jakielski and Dr. Alli Haskill, professors of communication sciences and disorders, played a major role in pushing the graduate program forward, first working to gain regional approval for Augustana to be able to offer graduate coursework, and then working toward national accreditation in speech-language pathology.