News
Creative Therapies students take the show on the road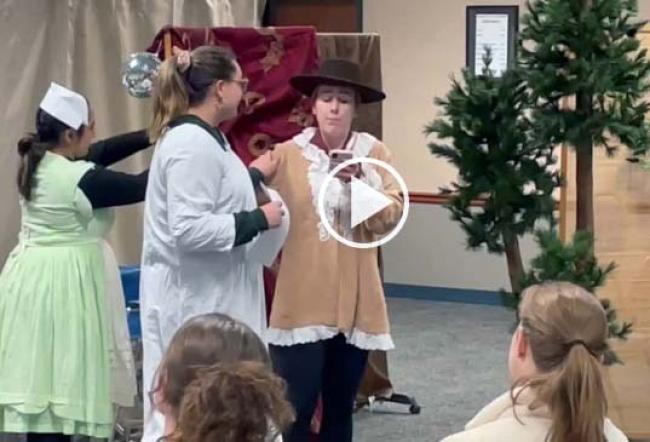 Students taking the "Creative Therapies" January term course performed alongside —and for — a group of senior citizens.
They were at the Center for Active Seniors in Davenport, where they collaborated with the center's theatre group, the Second Avenue Players.
Alex Cruz, a senior engineering-physics major, said his biggest takeaway was learning how to communicate with older generations, on top of learning about the struggles and treatments older populations face. 
"Everyone's going to age, and helping those out who are no longer capable of doing certain tasks, forming relationships and being able to learn from the elderly is huge in making strides for the future," he said. "Just being able to make the world a place where everyone can coexist and accept one another regardless of all factors."