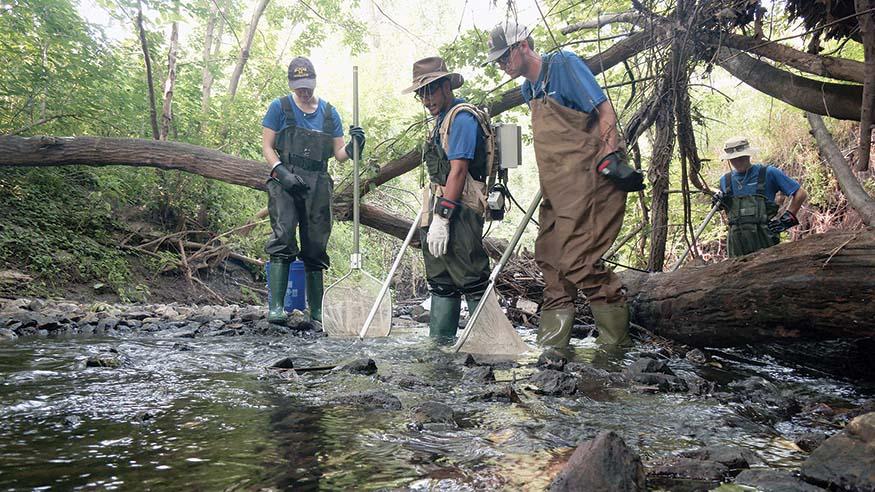 News
Grant boosts community impact of two Augustana College centers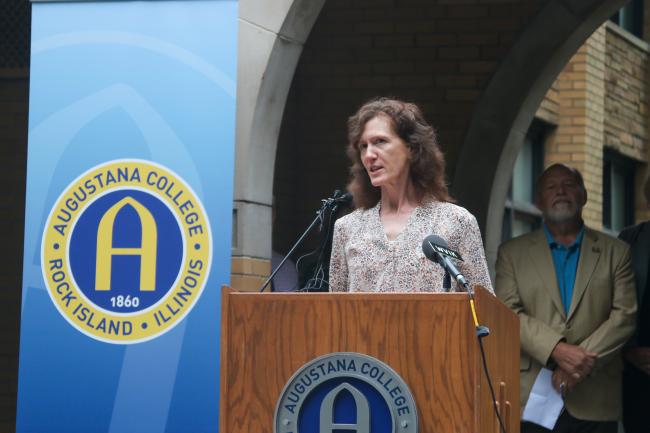 A $100,000 grant will fund a new position to bolster the community-based learning opportunities and transformational work of Augustana College's Upper Mississippi Center and the Center for the Advancement of Community Health and Wellness.
The sustainability interface manager is a full-time, two-year position that will aid both centers as they mobilize Augustana's students, faculty and staff to help communities solve the social, economic and environmental challenges facing the Quad Cities region. 
The role will be a key leader in several of the centers' ongoing projects, including the lead service lines project with the city of Rock Island; the sustainable watersheds project with the city of Davenport; the endangered species mapping project with the U.S. Fish and Wildlife Service; and the low birth weight project with the Quad City Health Initiative.
The grant request was jointly written by Dr. Kimberly Murphy, associate professor of biology and director of the Center for the Advancement of Community Health and Wellness, and Dr. Michael Reisner, associate professor of environmental studies and director of the Upper Mississippi Center. They learned in December that Augustana Trustee Christopher Coulter '94 and his wife, Melanie Berna Coulter '94, would fund the position.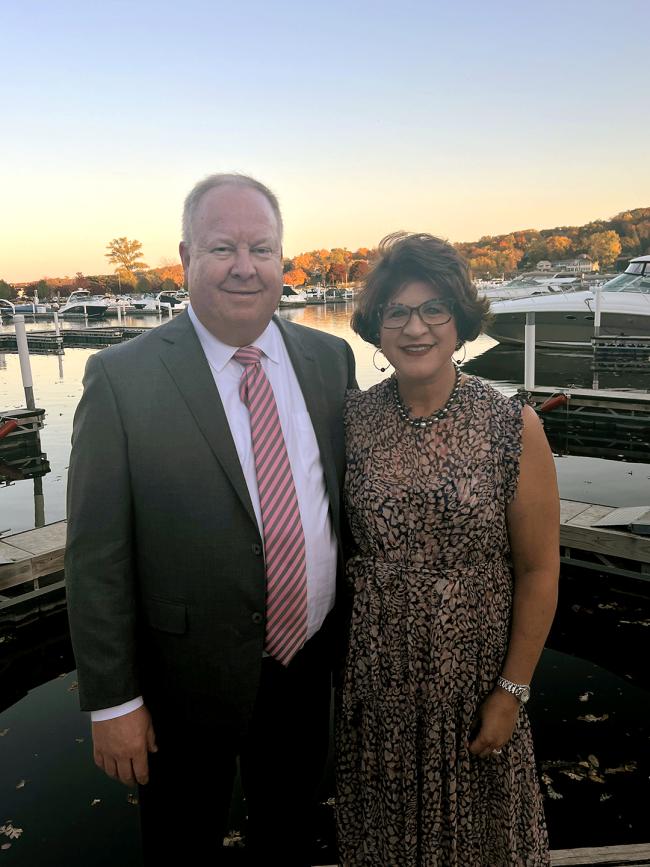 Dr. Murphy said the sustainability interface manager is a key addition to the collaborative work of both centers to garner the most benefit for students, faculty and community partners. 
"This team member will provide additional organizational, leadership and communication skills to address complex community challenges," she said. "Having this position will be crucial as we transform students into ethical, courageous servant leaders capable of tackling humanity's most complex and daunting challenges." 
Dr. Reisner said the new role builds the capacity of both centers to engage with community partners, and it will create opportunities for a more diverse group of students, particularly first-year and sophomore students.
"These opportunities strengthen students' sense of social and academic belonging, which is vital to their success at Augustana and beyond by creating lives of meaning in service to others," he said. 
In addition to managing the day-to-day details of the centers' initiatives, the sustainability interface manager will: 
• Develop Residential Learning Experience programs within Augustana residence halls to formulate new ways to achieve student growth in high-impact experiences related to projects for both centers.
• Supervise and mentor student research assistants and interns.
• Communicate the research and achievements of the center to the public, community partners and academic partners.
Founded in 2022, the Center for the Advancement of Community Health and Wellness is an interdisciplinary center that aligns with Bill Hettler's six dimensions of wellness: occupational, physical, social, intellectual, spiritual and emotional. Hettler is co-founder of the National Wellness Institute.
The Upper Mississippi Center was founded in 2013 and has provided high-impact learning experiences for students across campus with community-based research projects, internships and service-learning experiences.
Contact: