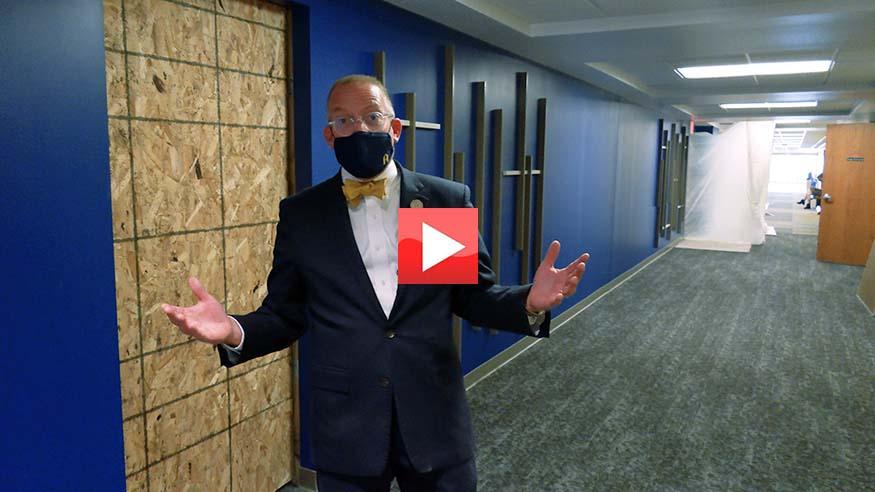 News
Inside the Bergendoff Hall of Fine Arts renovation
Bergendoff Hall of Fine Arts, home of Augustana's music and art history programs, is becoming a new modern space to serve students.
A new music education suite and a dedicated classroom for music education have been completed as part of Phase I of the project and students began using those rooms this fall.
The former Potter Theater space in the building is being divided into two new classrooms and rehearsal spaces.
The backstage area of Potter Theater has two-and-a-half stories of vertical space and will become the Julie Hamann '82 Elliott Concert Hall for recitals by senior students and faculty.
Phase I will be finished in January and the Phase II will begin next summer. The re-creation of the space will be done in three phases, and will include the replacement of all mechanical systems, windows and roofs. The total cost is estimated at $12-$13 million.
Constructed in the mid-1950s, Bergendoff Hall includes Centennial Hall, the college's largest auditorium, with seating for 1,600 people.
BLDD Architects is the architect for the Bergendoff project. The firm has partnered with the college on other innovative projects, including the Gerber Center for Student Life, Brunner Theatre Center and the recent addition to Hanson Hall of Science.
Contact: