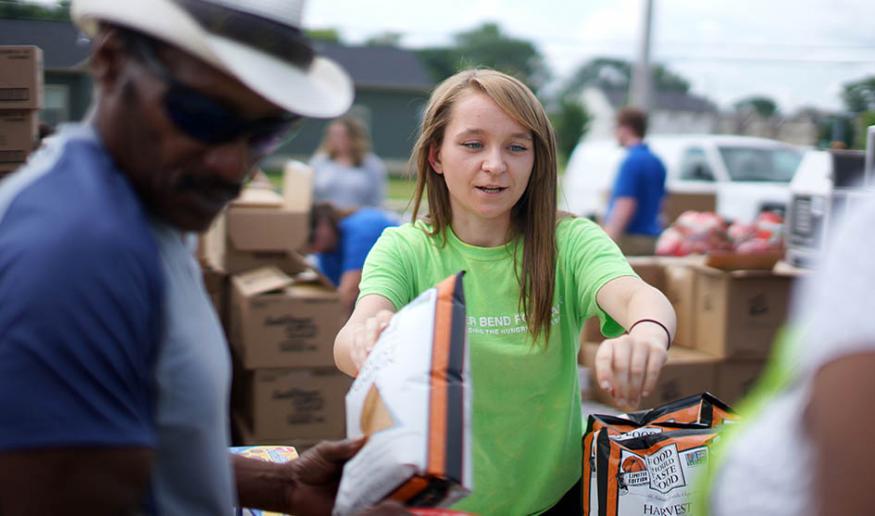 News
Interns: Summer in the Cities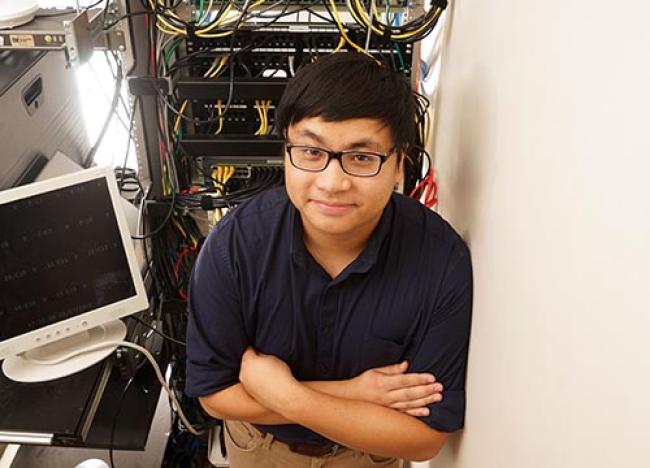 From cyber security to food banks and seed banks, local internships in the Quad Cities highlight opportunities for many majors.
Alerik (Al) Vi '17
Al Vi is majoring in engineering physics and computer science, and minoring in mathematics.
As an information technology intern at Triumph Bank, Vi enjoys the challenge of computer programming and script writing. Vi assesses the server vulnerability of Triumph Bank across the Midwest region, as well as a few in Dallas. Though he reviews a wide range of reports concerning employee changes and the bank's support ticketing system, Vi's favorite aspect of his internship is creating algorithms to detect cyber threats.
"My favorite moment was when I was asked to search through a list of cyber vulnerabilities and match IP addresses. I expected to search through each individual IP address," he said, "but this was the first time I experienced the freedom of making a simple script to lighten my workload. I felt fairly accomplished when I automated about 70 percent of the work."
Vi appreciates the solid foundation he gained in his computer programming classes at Augustana. He is excited to continue exploring the broad field of Information Technology — including help desk, telecommunications, backend and security, while perusing different career options — hoping eventually to land in cyber security.
Patrycja (Trisha) Piekarczyk '17
Trisha Piekarczyk is majoring in psychology, business and German. She spent her summer at the River Bend Food Bank, assisting in the development of software to track the non-profit's volunteers.
Honing her strong communication skills from Augustana, Piekarczyk served as the liaison between the food bank and software engineers, participated in food bank meetings, and taught volunteers how to use the new system.
"The biggest thing that I can thank Augie for is my ability to communicate effectively. Without that, none of this would have been possible… Many of the classes I have taken helped to improve my communication skills, which are invaluable, especially in the workplace," she said.
For Piekarczyk, working for a non-profit in the future is a definite possibility. Her favorite moments this summer were those spent with other volunteers, listening to their stories.
"It was heart-warming to be able to volunteer with [the senior citizens] and to realize the importance of serving our communities, even in our elderly years," she said.
No matter what career she takes on, Piekarczyk hopes to incorporate these values of service and community in her everyday life at Augustana and beyond.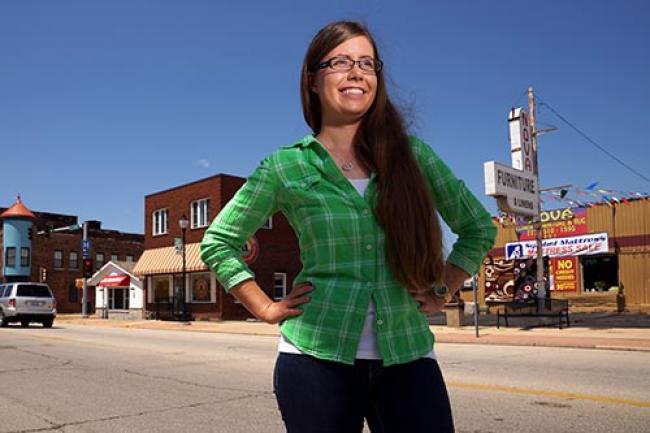 Irene Mekus '17
Irene Mekus is majoring in geography, public health and anthropology. After learning of a local summer opportunity in her field through CORE, Mekus decided to take on an internship with Silvis Main Street Project in addition to public health research at the Rock Island County Health Department.
"I really liked the Urban Design and Sustainable Cities class I took with Dr. Strunk last fall, and it's unique to find an internship focused on urban and cultural geography," Mekus explained, describing her interest in the Silvis Main Street Project.
As an intern, Mekus' key roles were assisting the Main Street director in distributing flyers to nearby businesses. She connected with local owners, attended Main Street board meetings, and helped to launch a farmer's market in downtown Silvis. Developing the farmer's market taught her firsthand how to utilize downtown space to serve and involve the community, as well as create better access to fresh fruits and vegetables.
This supplemented her public health research at the Rock Island County Health Department, as she interviewed W.I.C. (Women, Infants and Children) who receive vouchers for fruits and vegetables in addition to the grocery store, with hopes of addressing societal barriers and increase access for these individuals at the Silvis Market.
"Silvis is at the forefront of success with a great community garden, and they truly live up to their name as the 'City of Progress,'" Mekus said.
She is optimistic that her experience and relationships gained from her internship will be useful as she moves toward a career in the local Quad-Cities community.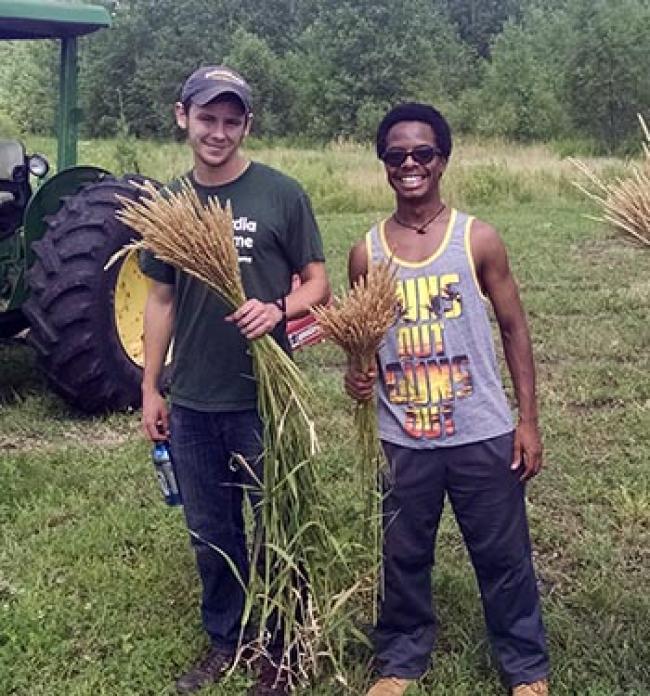 Brian Lovejoy '16 and Stephen Lavelle '17
Brian Lovejoy, an environmental studies major, and Stephen Lavelle, a biology major, worked with River Bend Wildland Trust (RBWT). Its mission is to identify environmental issues and conserve land, water, air and other natural resources. RBWT strives to preserve habitats and ecosystems, and to educate the community.
As part of its education goal, RBWT hopes to restore natural environments while providing experience and teaching essential skills to interns that will give them a competitive boost in their field. Throughout their internship, Lovejoy and Lavelle were responsible for identifying invasive plants, hazards and maintenance problems for restoration sites.
"If I could impart one piece of knowledge to interns, volunteers and the community, it is that restoration does not stop when the weeds are pulled and seeds are planted," stated Eric Anderson '99, executive director of RBWT.
"It is a long-term commitment. Some of these sites have been unmanaged for many years and the seed banks will take several years to extinguish—not to mention the continued invasions of plants like honeysuckle, winged burning bush, buckthorn, sweet clover, and tree of heaven, to name a few," Anderson said.
The summer intern project areas consisted of Black Hawk College, Augustana College, Black Hawk State Historic Site, the Hauberg Civic Center, as well as the wetlands at Milan Bottoms Preserve and the Rock Island Country Forest Preserve.
(Story by Rachel Reiter '18)