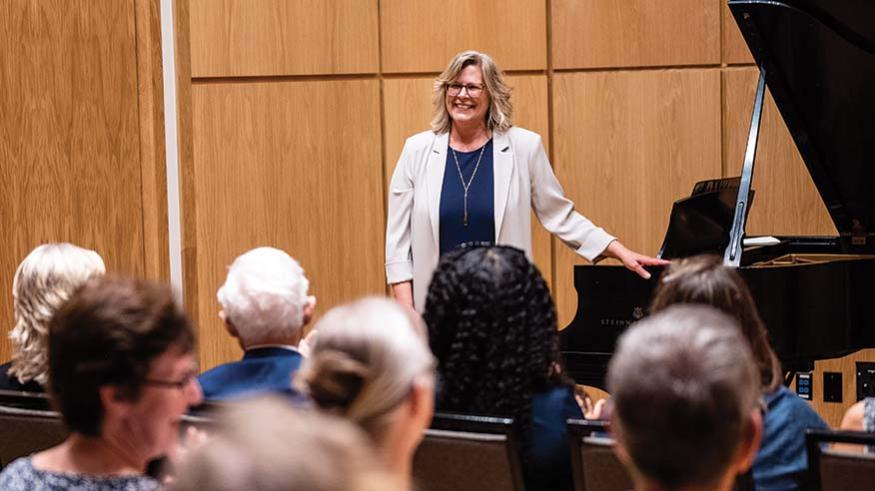 News
Making music in new Bergendoff spaces
Augustana Magazine Summer 2022
Phase I of the three-phase Bergendoff Hall of Fine Arts re-creation is complete. Students and faculty already are using a new classroom and suite for music education, two new classroom/rehearsal spaces, and the Hamann Concert Hall.
Julie Hamann '82 Elliott was a lead supporter of the Bergendoff project and issued a dollar-for-dollar $1 million challenge to jumpstart the fund-raising.
On May 12, she performed a piano and voice recital for family and friends in Hamann Concert Hall — the first recital in the new performance space named in her honor.
The goal of the renovation is to advance the entire building to match the quality of the academic programs housed in Bergendoff. Project updates will include:
• Updated mechanical systems, windows, roofs and tuckpointing that will improve the air quality and temperature in a building that depends on it
• Updated and uniform classroom technology
• Rehearsal spaces to accommodate the needs of growing music ensembles
Phase II begins this summer, boosted by a $2 million gift from an anonymous donor last December. The entire Bergendoff project is expected to cost $12-$13 million.