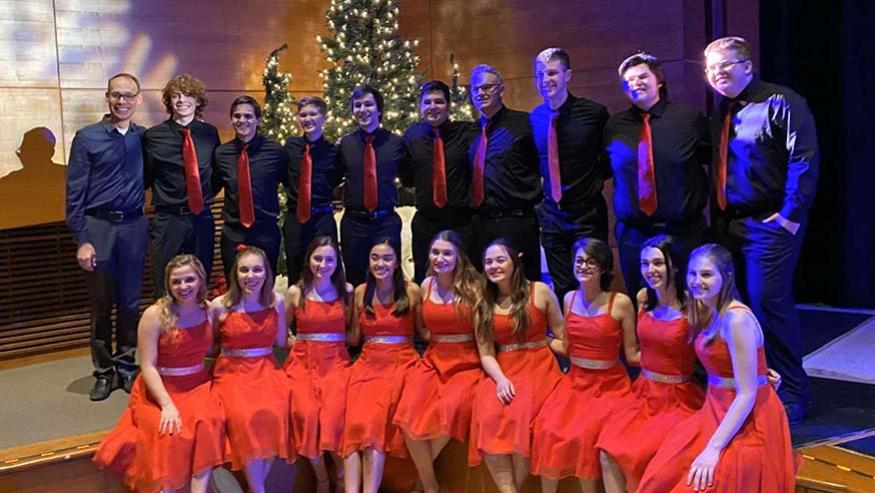 News
Music education alumni show Jones '24 what's possible
Until Ryan Jones '24 applied to Augustana, he didn't realize all his music teachers from elementary through high school in Lake Zurich, Ill., were Augustana alumni. 
"They all played very important parts in my life that led me to be the person, and musician I am today," he said. Jones' influential educators were Adam Hjerpe '93 (elementary), Kelly Harper '98 (middle school) and Nick Juknelis '01 (high school).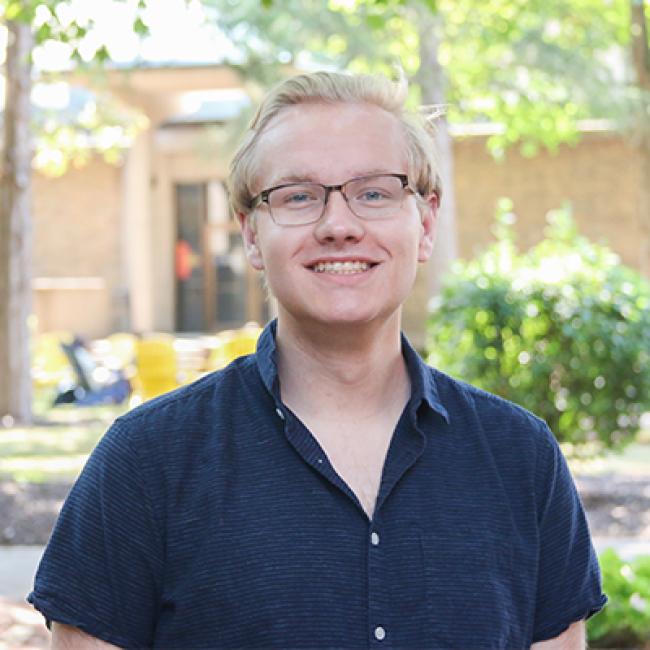 "I've had the privilege of watching a handful of my students sing in the Augustana Choir, which is pretty cool," Harper said. "My love of teaching music and choir performance was fostered at Augustana, and hopefully I've passed this love on to the thousands of kids who have come into my classroom."
Jones describes all his former choir directors as dedicated teachers who truly enjoy what they do. "Mr. J's knowledge and passion for music are incredible," Jones said. "He worked so hard to create good musicians out of us, and that is something that I am going to carry over once I become a choral teacher."
Music has always been a part of Jones' life, and he knew once he got to college he would continue with music, but he thought he would major in musical theatre. He says one day his brain clicked in a different direction, and he switched to vocal music education. "I instantly knew then that I would be going to Augustana because of how good the music education department is," he said. 
Augustana's music education majors have a 100% placement rate after graduation.
"I loved my Augustana experience!" Juknelis said. "The teacher, the musician, the person I am today is so rooted in my experiences from Augustana."
Jones traveled with Juknelis and the Lake Zurich High School Choir to Italy in 2019 and was selected to the Illinois All State Chorus in early 2020. 
"I am pleased, excited and honored that Ryan chose to attend Augustana, and I'm sure he will flourish there," Juknelis said.