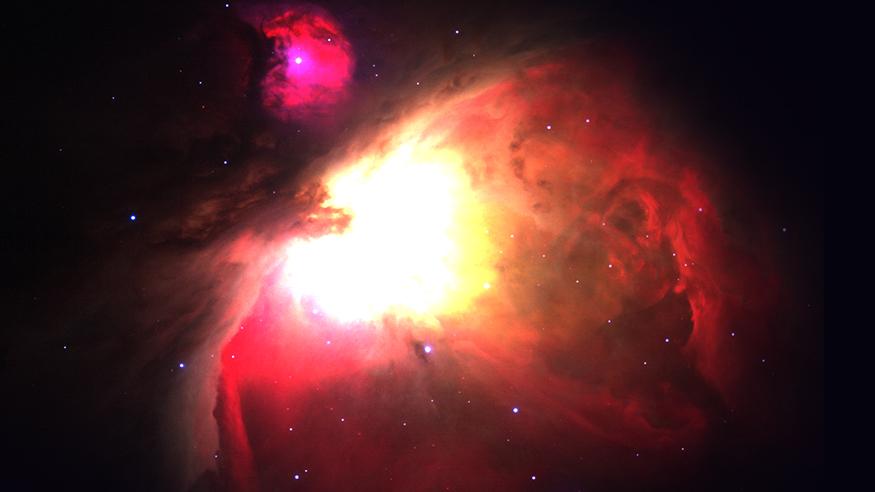 News
Powerful telescope reveals wonders of the night sky
Augustana students can study the night sky like never before with new access to an advanced research-quality optical telescope in the Arizona desert.
The remote-controlled, 20-inch reflector telescope has a professional grade camera for high-quality imaging and multiple attached instruments for scientific analysis (see photo below). Plus, the southern Arizona location offers more clear nights than the Midwest.
According to Augustana's Dr. Lee Carkner, the telescope will allow students to:
• take images to look at the structure of astrophysical objects
• measure the brightness of stars to determine the stellar type and temperature
• understand the compositions and motions of stars and galaxies via spectroscopy (measuring the light at different wavelengths).
"These techniques can help students in intro classes understand astronomy concepts better and also can be used in upper-level lab classes for research projects to help prepare students for graduate school or a career in the sciences," said Dr. Carkner, professor of physics and astronomy.
Located in Sonita, Ariz., the Robert L. Mutel Telescope is controlled by scheduling software that allows students from hundreds of miles away to request images of specific astronomical objects (planetary systems, star clusters, nebulae and galaxies).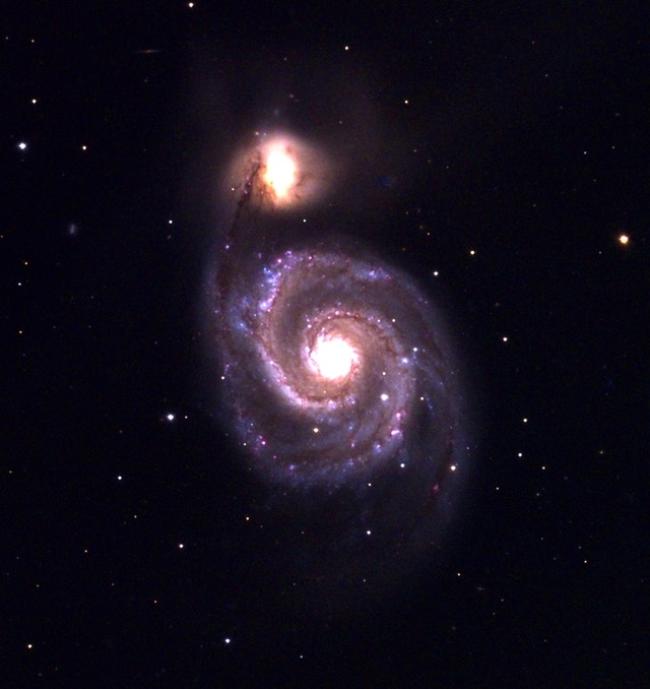 With the assistance of trained undergraduate astronomy students, the telescope then automatically determines the best way to fulfill the request based on location in the sky and weather conditions. The images are downloaded to a server at the school of the student who requested them.
"Our students will be able to requests images of eclipsing binary stars, for example, or of an asteroid over several nights to determine its orbit," said Dr. William Peterson, Augustana physics instructor. "It's all robotic so it's easy to get lots of quality images for class assignments and original research projects."
New consortium, new opportunities
The recently renamed Robert L. Mutel Telescope recognizes its founder Dr. Robert L. Mutel, professor emeritus of astronomy at the University of Iowa (UI). He was in charge of the award-winning teaching tool and student/faculty research instrument for more than 20 years.
Upon Dr. Mutel's retirement, three of his former UI students formed a consortium to take on the management and stewardship of the telescope. Dr. Peterson from Augustana, Dr. John Cannon of Macalester College and Dr. James Wetzel of Coe College formed the Macalester-Augustana-Coe Robotic Observatory (MACRO) consortium. 
All three professors have used the telescope for their own research and taken part in its development during their teaching careers.
"The University of Iowa has generously agreed to turn over the telescope and its equipment to our consortium at no charge, in exchange for a small share of observing time," Dr. Peterson said.
The timing couldn't be better. Augustana's Department of Physics, Engineering and Astronomy has developed a proposal for a new minor in astronomy in light of increased interest from prospective students.
"This is a bigger, more sensitive telescope than most colleges the size of Augustana will have access to," Dr. Peterson said. "And one of the best things is that this telescope system has been improved and refined over 20 years; the kinks are worked out."