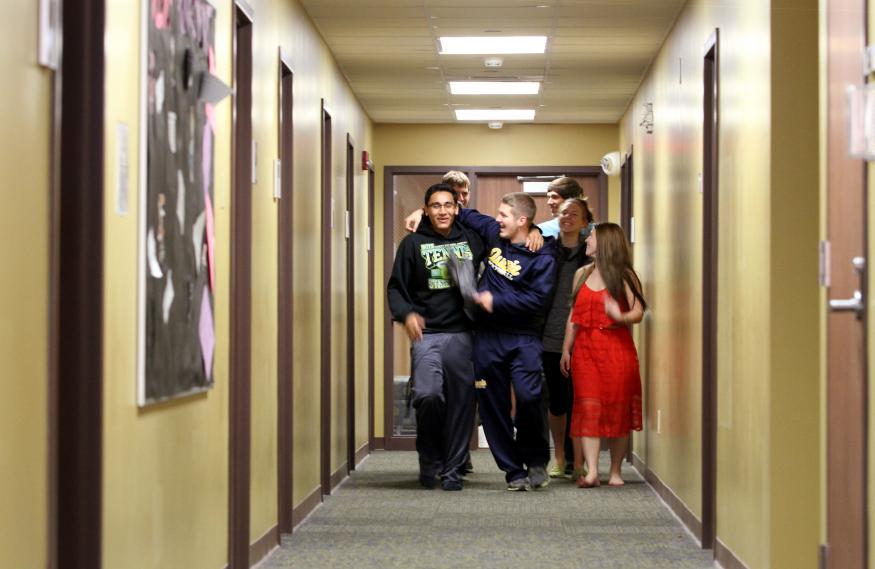 News
Residential life focuses on the student experience
Beginning fall of 2016, Augustana's residential life program focuses on the student experience from year to year. This developmental approach works better for more students, according to Chris Beyer, director of residential life.
"We can realign staff to focus on the particular needs of each class," he said, noting that in their first, second and later years, students have different requirements and goals. 
First-year students need to fit into the college scene to feel at home. Their residential experience will focus on building community and making connections.
In the second year, residential programming will cause students to look inward and consider questions related to their place and purpose in life.
The third year — generally the final year to live on campus — will focus on transitions.
This gradual building of life skills isn't entirely new for Augustana. The college's "transitional living areas" (TLAs) are designed to allow juniors to make more decisions related to their daily life.
The new model for residential life will include ties to curricular and co-curricular programming, such as the campus-wide student learning outcomes (SLOs). The outcomes most pertinent to housing and residential life are collaborative leadership, intercultural competency and ethical citizenship, Beyer said.
He and the residential life team have created a Community Advisor Residential Experience Model to portray specific interactions, programs and even environments CAs should promote in their daily work — with room for ongoing new ideas and partnerships — in support of the learning outcomes.
The experience model will continue to support the focused-interest housing developed for and by upper class students, such as the sustainability-themed Eco House near campus, and the Viking Pups house.
Plans also are in the works for an International House with kitchen facilities and a gathering space. Students living in the International House will have more room for socializing in their residence during the longer breaks.