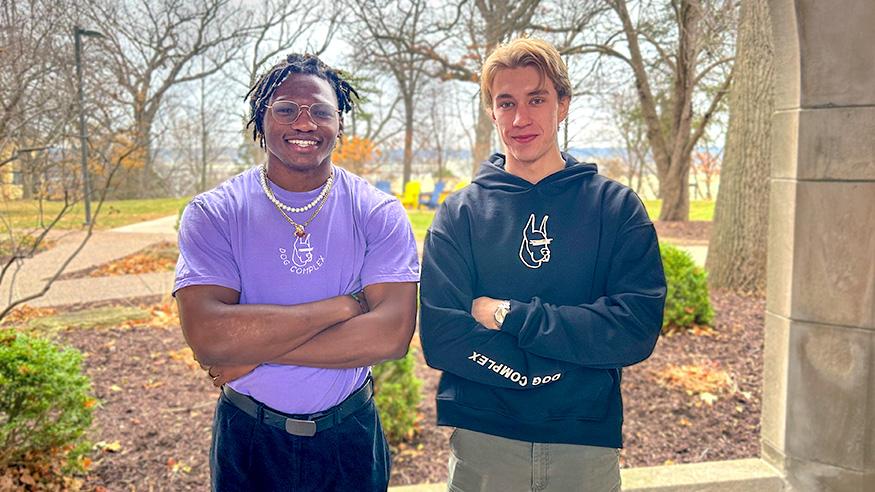 News
Roommates, teammates, business partners
Anyone who's unsure of what a liberal arts experience can look like — meet Augustana's Caden Foulke '24 from Brentwood, Tenn., and Aykeem Spivey '24 from Gurnee, Ill.
Foulke, a graphic design/business-marketing major, and Spivey, a psychology/art major, have roomed together since football camp their first year. Looking for a creative outlet and a way to make money, they started an online streetwear business featuring their designs. It's called "dog complex," a play on "god complex."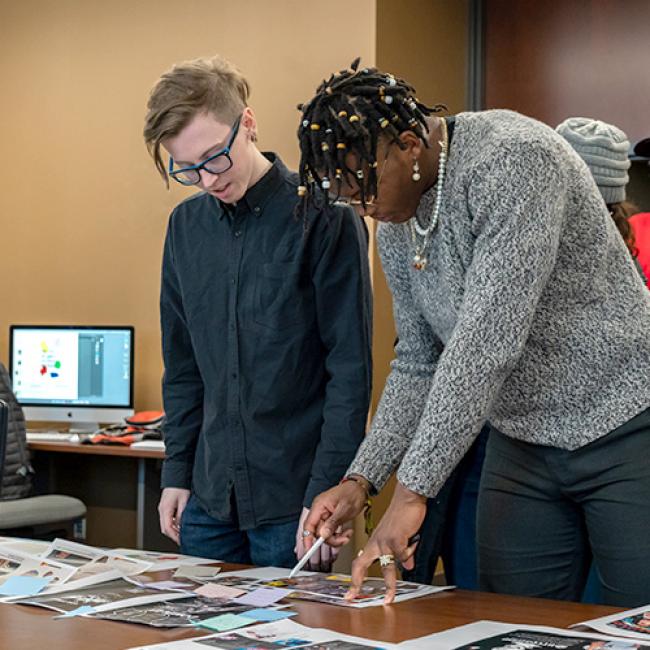 "By no means am I surprised that they have the entrepreneurial spirit or had the initiative to follow through with it," said Steve Bell, Vikings football coach. "I give them both a ton of credit for thinking outside the box and being organized enough in their spirit to get it up and running. They are both old souls with class and flare!"
Strongly influenced by "all things art, music, athletics and skateboarding," Foulke and Spivey create designs for T-shirts and hoodies. "We want to create quality clothing that functions as a piece of art," Foulke said. "So we found a source with high-quality material — a higher thread count — to put a cool piece of art on." 
New on their website is a hoodie with a design inspired by Foulke's mythology class with Dr. Mischa Hooker in Classics. The design reflects Hercules capturing the Cerberus, of the 12 Labors of Hercules from Greek mythology.
Creating designs hasn't been the most difficult part of this endeavor; it's been the logistics of starting a business. But both Foulke and Spivey say they're making use of what they've learned in many of their classes across disciplines.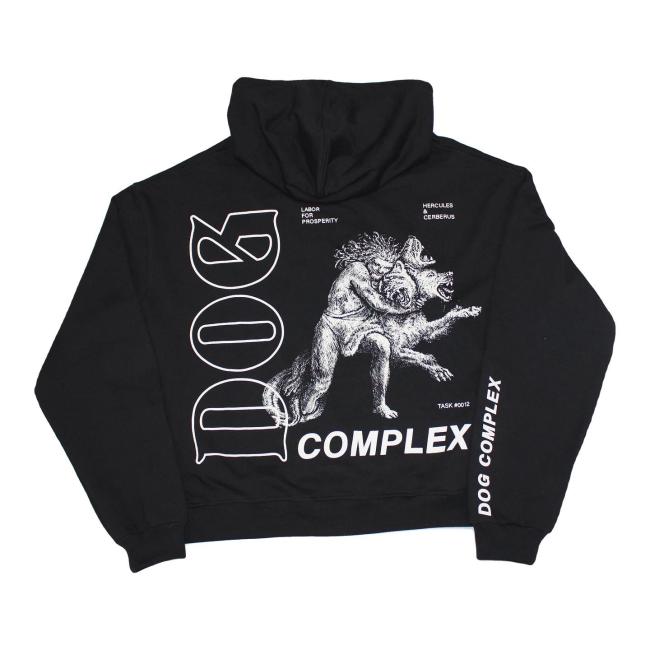 They also use their time in the weight room every day to listen to music and come up with design ideas.
"We push on each other to improve our designs, and the business allows us to build our portfolios," Foulke said. "It's a way to test ourselves." 
Spivey added, "I've learned I'm a lot more capable of doing more than I thought I could since we started this. I'm more confident and doing better in my classes." Both earned Dean's List honors last semester.
Spivey is looking at a career in art therapy and hopes to freelance as a mixed media artist. Foulke's dream job would be creative director at a music company or for a clothing line.
Some say going into business with a friend may not be the best idea. For these two, their friendship and trust in each other have grown stronger. 
"We're pretty much the same person," Foulke said.