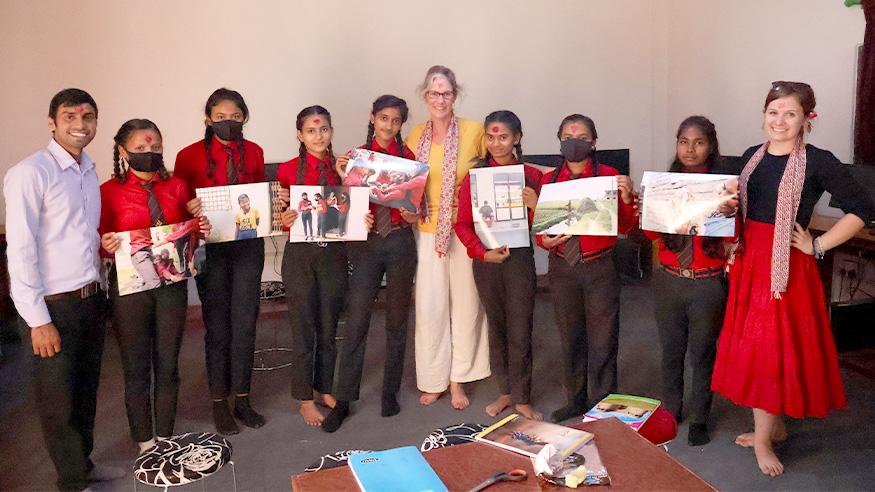 News
Walton '23 and Dr. Yaschur teach journalism, self-expression in Nepal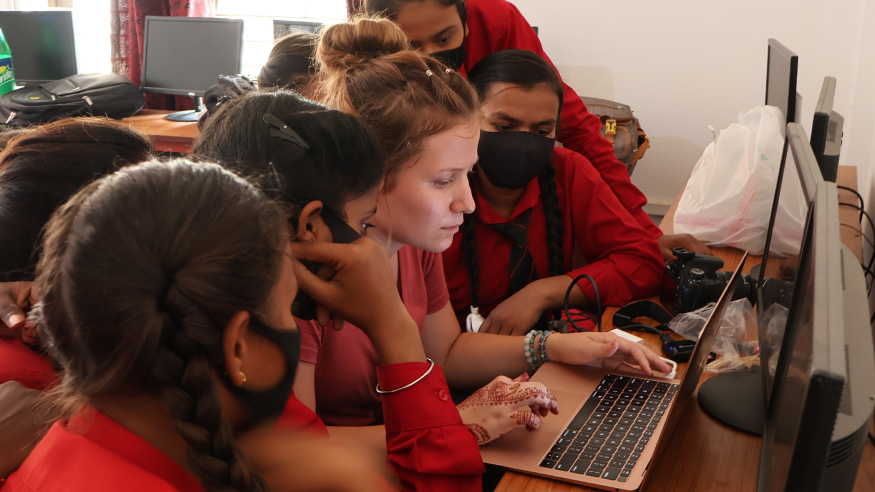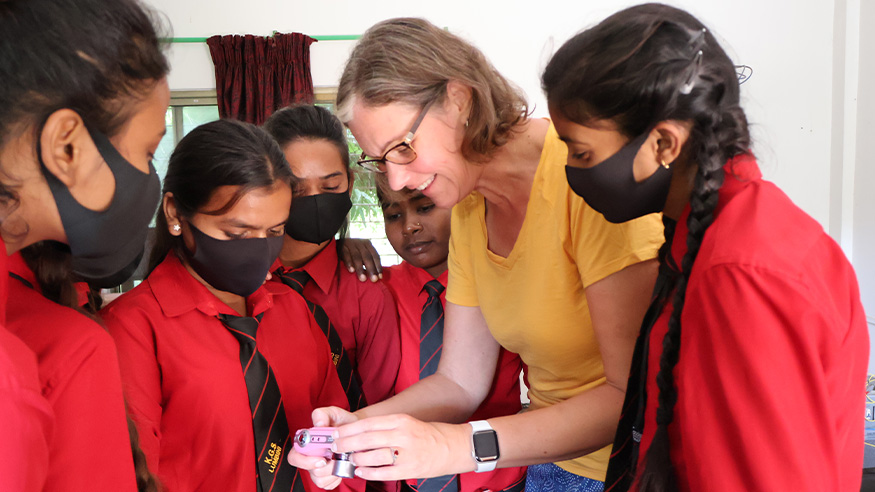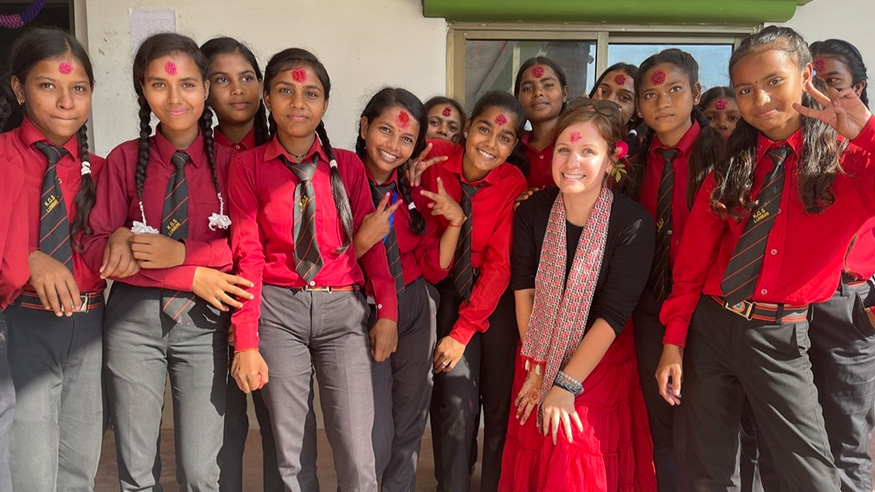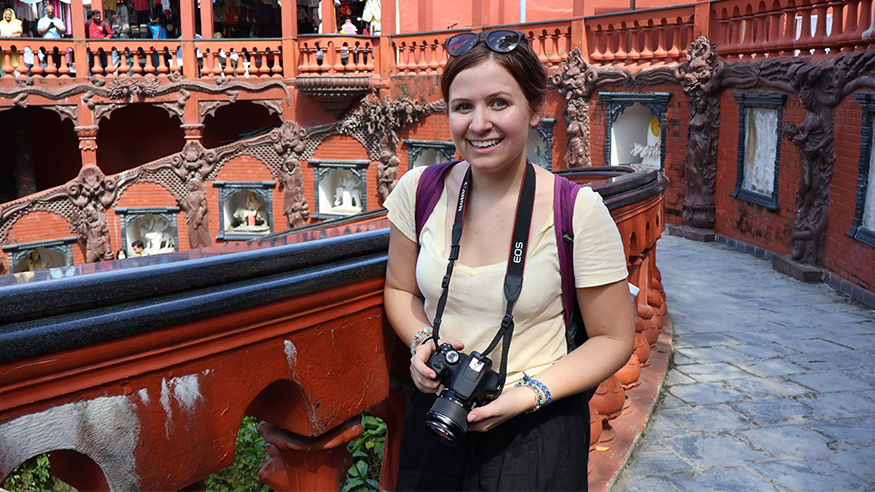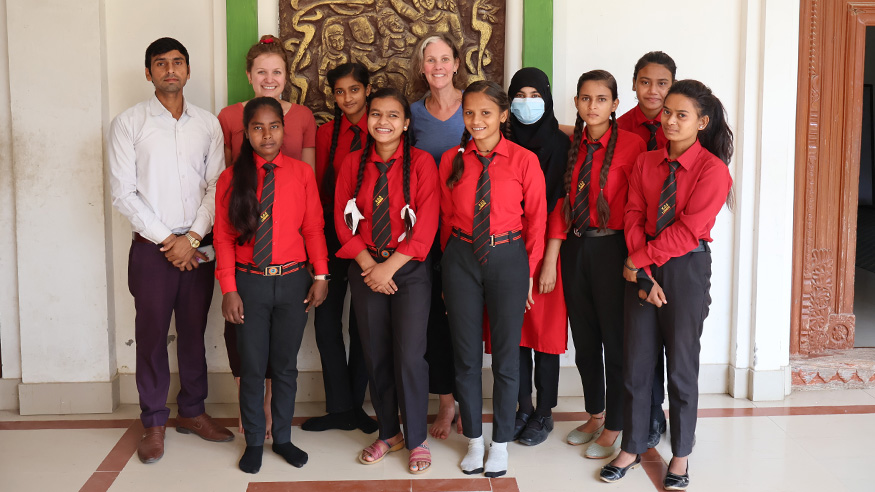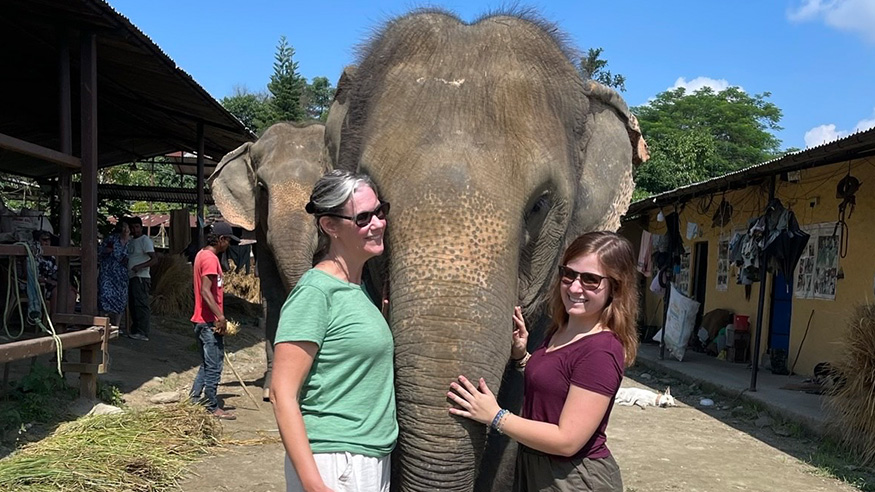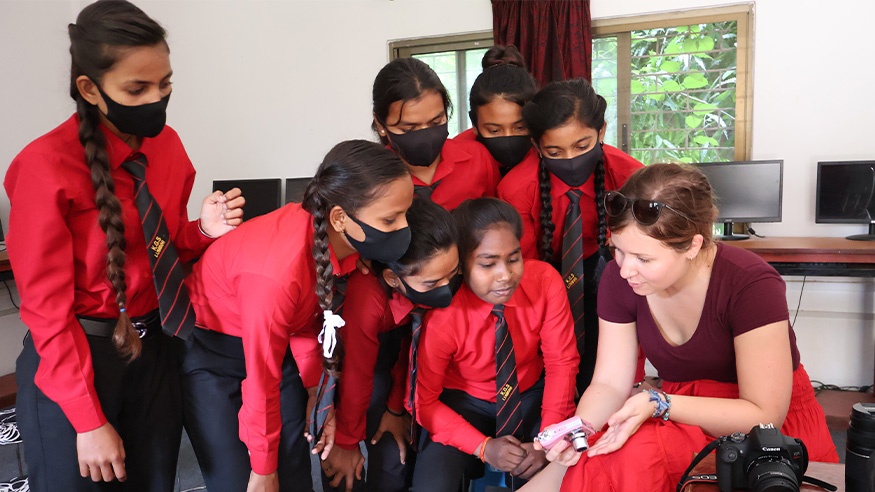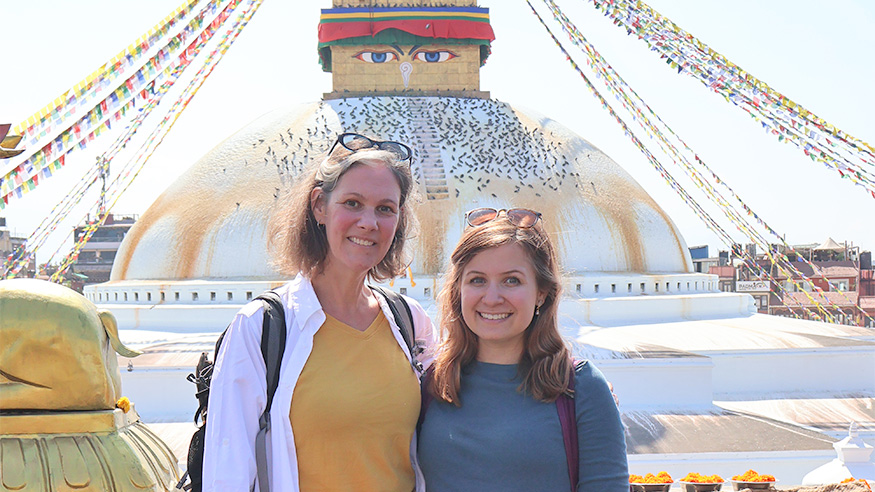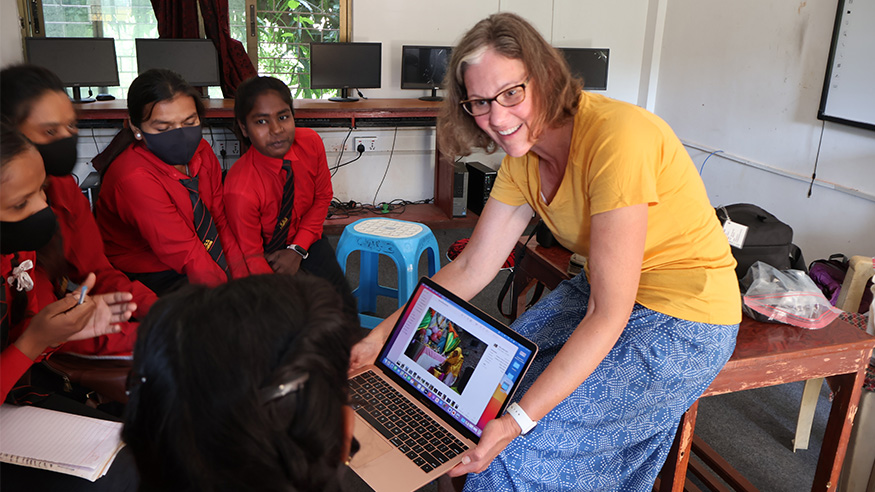 "At times I was a professor, at times I was her friend, at times I was her surrogate mom. I'm pretty sure we'll stay in touch for the rest of our lives."
This fall Sarah Walton '23 flew over the Himalayas in an ultralight and canoed through crocodile-infested waters. Traveling to Nepal to teach young girls how to find their voices through a camera lens was a transformational journey not only for the Nepali girls, but also for Walton.
"I gained so much," Walton said. "I learned so much. I will forever look back on these memories and that experience — it was a once-in-a-lifetime trip."
The opportunity came from Dr. Carolyn Yaschur, associate professor of multimedia journalism and mass communication at Augustana. Dr. Yaschur and other U.S. journalism professors built the curriculum for Girl Reports, a non-profit program that helps underserved girls develop self-expression, leadership and skills through journalism.
Dr. Yaschur chose to spend part of her fall sabbatical in Nepal teaching the newest Girl Reports cohort at the Karuna Girls School in Lumbini and she invited Walton to join her. Walton is a multimedia journalism and mass communications, communication studies, and theater performance triple major from New Lenox, Ill.
A crash course in journalism
The pair secured funding, including a Freistat Center grant for student-faculty fellows in undergraduate research and a Jaeke grant, and traveled Oct. 5-28. They arrived at the school equipped with point-and-shoot cameras to teach eight Nepali ninth grade girls in an afterschool program.
Walton and Dr. Yaschur taught basic photojournalism techniques and encouraged the girls, many of whom had never used a camera before, to take pictures in the schoolyard and at home to capture as many images as they could. Dr. Yaschur said it was a challenge to fit in all the content she wanted to teach in such a short span of time, but the girls "rose to the occasion beautifully."
"We gave them a crash course in journalism ethics and protocols to help them get started," she said. "It was really great, fulfilling work."
Dr. Yaschur said it is common for Nepali girls to leave school after 10th grade. 
"There is hope the three-year curriculum of Girl Reports encourages them to complete 12th grade and even pursue higher education," Yaschur said. "I would love to see some Girl Reports girls attend Augustana."
At the close of the trip, the girls' strongest work was displayed at a Diwali celebration held at the school that was attended by hundreds of people. Accompanying their work were captions they wrote and portraits of each girl taken by Walton. 
A lasting bond
Dr. Yaschur and Walton took several excursions when not teaching at the school. They also enjoyed experiencing daily life in Nepal with their host family and really treasured experiencing Diwali with them.
"Out of everything we did and saw and experienced, the best parts were the relationships we established with so many people we met over there," Dr. Yaschur said. 
Both Dr. Yaschur and Walton said the trip left an indelible mark on their lives. Dr. Yaschur added that it was a joy to mentor Walton and watch her transformation. 
"At times I was a professor, at times I was her friend, at times I was her surrogate mom," she said. "I'm pretty sure we'll stay in touch for the rest of our lives. The ability to go on this trip as a professor and bring an individual student with me, and have it be supported by Augustana, was really amazing."
Walton said she and Dr. Yaschur thrived in the classroom together, building on their communication skills to really maximize their time. She said she was thrilled to build upon her own journalism skills while also introducing the craft to others.
"I love multimedia journalism and the opportunities that it has granted me and I was so excited to be able to share that information and knowledge with women who would thrive in it too," she said. 
Both Walton and Dr. Yaschur plan to stay involved with Girl Reports. Dr. Yaschur is now a board member and chairs the organization's curriculum board. Walton will intern remotely with Girl Reports this spring to develop a guidebook for future teachers. She hopes to return to Nepal to teach.
Dr. Yaschur and Walton will display photos from their travels at Augustana's Celebration of Learning this spring.