News
What happens after you win a Grammy?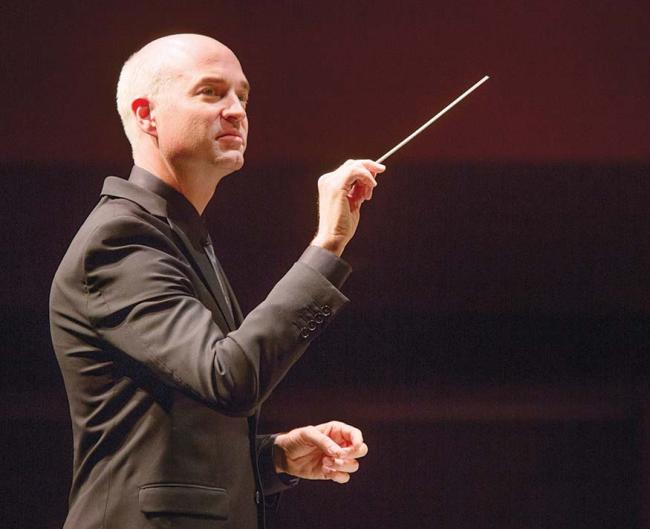 Augustana Magazine Summer 2022
Ask Dr. Robert Istad '98, part of the group of musicians who won this year's Grammy Award for Best Choral Performance.
Dr. Istad, conductor and director of the Pacific Chorale in Orange County, Calif., was a member of the team of conductors and chorus masters that recorded "Mahler: Symphony No. 8, 'Symphony of a Thousand.'"
The Grammy-winning recording featured 346 performers from the Pacific Chorale, Los Angeles Philharmonic, Los Angeles Children's Chorus, Los Angeles Master Chorale and National Children's Chorus.
Dr. Istad reports that after the awards ceremony:
• Cheri Bustos, member of the U.S. House representing Illinois' 17th Congressional District, congratulated him on his Grammy win on the floor of the House.
• Disney called to invite him and his chorus to participate in "a super secret (and very exciting) upcoming event."
• He received conducting opportunities overseas that will be publicly announced this summer.
"I also heard from many dear people who nurtured my personal and artistic growth," he said. "I was so blessed to reconnect with so many amazing teachers, mentors, family and cherished friends."
Dr. Istad received a bachelor's in music from Augustana and studied conducting with Dr. Jon Hurty. He earned a master's in choral conducting from California State University, Fullerton, and a doctorate in choral music from the University of Southern California.
"I've dedicated my entire life to bringing people together in harmony," he said. "Lifting up singers to achieve their very best is my life's great passion. In some way, this Grammy recognizes the very special artistic and spiritual bond I share with those amazing people. I am so happy the Recording Academy heard our soulful singing shining through in our recording."