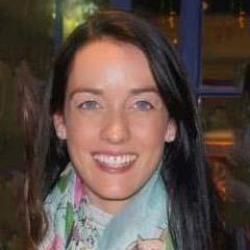 Fiona M. Briggs
Clinical Supervisor and Instructor of Communication Sciences and Disorders
Fiona Briggs specialized in vocology through University of Iowa and then focused on voice rehabilitation and swallowing disorders while at National Jewish Health in Denver.  
Her area of expertise includes the treatment of voice disorders, adult speech and language disorders, and dysphagia (swallowing disorders).
Briggs also is a certified SPEAK OUT! provider for people with Parkinson's disease. 
SPEAK OUT! is a therapy regimen tailored to people with Parkinson's to improve their voicing, and in turn, their swallowing. In this program, speech is transformed from an automatic function to an intentional task. SPEAK OUT! is usually completed in 12 sessions spanning four weeks. In this four-week span, clients report improvement in their speaking, their ability to be heard, and their overall quality of life.
Specializations: Voice Disorders, Speech Disorders, Dysphagia, Clinical supervision
Education
B.A., Saint Louis University
M.A., University of Colorado