Fritiof Melvin Fryxell
Professor of Geology, 1929-1973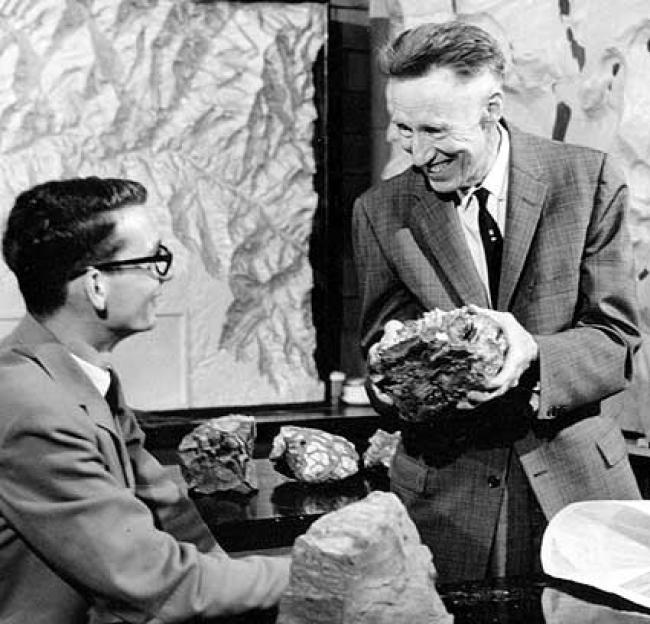 Fritiof Melvin Fryxell was born April 27, 1900, in Moline, Ill. The youngest son of John and Sophia Olson Fryxell, he had three older siblings: Ester, Hjalmar, and Carl. Fryxell's father worked for the Moline Cabinet Pipe Organ Company and was a great advocate of education for his children, all of whom graduated from Augustana College. Fritiof Fryxell graduated from Augustana in 1922, where he majored in biology and English.
After his graduation from Augustana, Fryxell received a master's in English from the University of Illinois Urbana-Champaign. He then returned to Augustana as a teaching assistant, where he taught courses in biology and English. It was during this time that Fryxell decided to focus on science rather than literature and began his doctoral study in geology. He took a leave of absence from Augustana in 1927 and 1928 to complete his dissertation, and earned his doctorate from the University of Chicago in 1928.
Fryxell married his Augustana classmate Regina Christina Holmen on June 22, 1928; the couple had three children: John Birger, Roald Hilding, and Thomas Walcott, known as Redwood. Fryxell returned to Augustana in the fall of 1929, when he became the founder and chair of the department of geology, making Augustana the first Lutheran school in the country and one of the first small colleges in the Midwest to have such a department.
At Augustana, Fryxell chaired the sciences division from 1946 to 1951, was the curator for many years of the geology museum, now named the Fryxell Geology Museum in his honor, and inspired many students, of whom more than 50 received doctoral degrees and more than 150 received master's degrees in geology.
As a teacher, Fryxell was well-known for his hands-on approach, including his use of museum specimens and field trips. Fryxell was the first recipient, in 1953, of the Neil Miner Award for excellence in teaching geology from the National Association of Geology Teachers (NAGT). He had been a charter member of the organization and was named its first president after NAGT's formation on the Augustana campus in 1938.
Fryxell was also interested in and a collector of the visual arts and was among the founders of the Augustana Art Association in 1927.
In addition to his work at Augustana, Fryxell was extremely active in geology outside the college and the classroom. He made his first trip to the Grand Tetons in 1924 as a graduate student and would continue to work and visit there for the rest of his life. Fryxell was the first to scale many features in the Tetons, and his work there was instrumental in its designation as a national park.
Fryxell was asked by the Board of Geographic Names to suggest names for features in the Tetons when the park was being organized. Fryxell worked as a naturalist at Grand Teton National Park from 1929-1934, a job he enjoyed because he could work there in the summers when Augustana was on break. His nature talks and hikes were widely remembered by visitors. Fryxell's most famous book is The Tetons: Interpretations of a Mountain Landscape, which was first published in 1938 and went through six printings in his lifetime; it is still available for sale at Grand Teton National Park.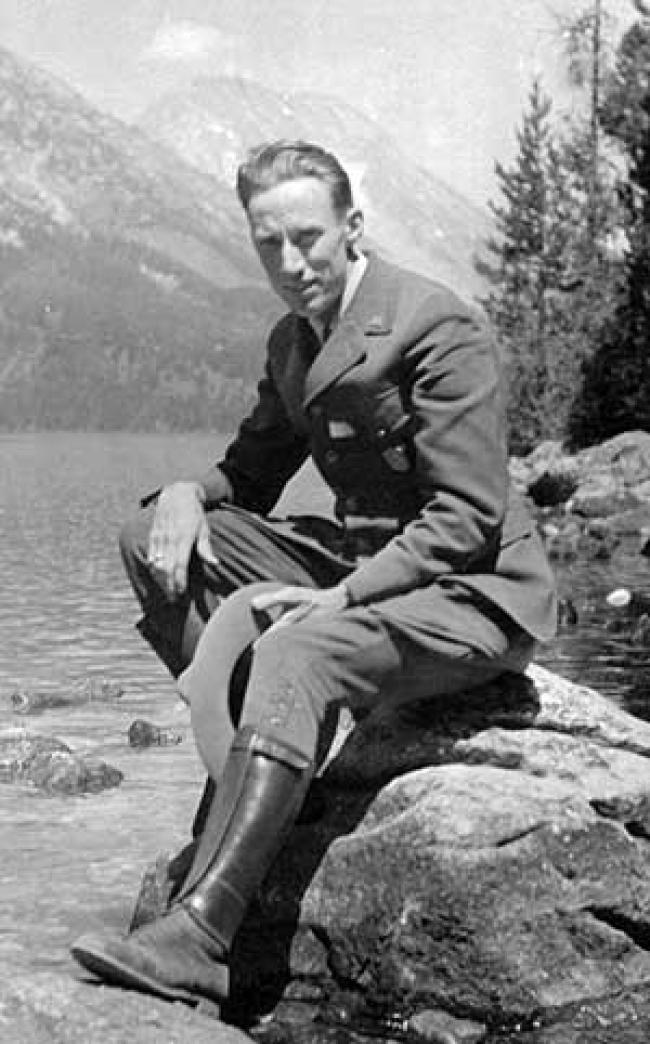 Fellow geologist David Love said of Fryxell's connection to the Tetons that "all who study them walk in his footsteps."
In addition to his work in the Tetons, Fryxell was active in many other areas. He was a geologist for the museum planning staff of the National Park Service from 1935 to 1937. During World War II, Fryxell served as assistant chief of the U.S. Military Geology Unit, which analyzed terrain of projected battle sites; after the war he participated in various reconstruction activities, including serving as Senior Geologist of the Commonwealth of the Philippines from 1939 to 1940. From 1942 to 1946 Fryxell was a member of the United States Geological Survey (USGS).
He was the author of more than 20 publications, including The Incomparable Valley: A Geological Interpretation of the Yosemite (1950) and Sequoia National Park (1950), biographical essays on many geologists, and his Tetons book; he was known as an excellent writer.
Fryxell received honorary doctorates from Wittenberg University and Upsala College, and in 1979 he received the University of Wyoming's highest honor, the Doctor of Laws degree, in honor of the work he did leading to the founding of Grand Teton National Park.
In 1985 Augustana created the Fryxell Chair in Geology, the second endowed chair in the history of the college. The Fryxell Geology Museum was renamed in his honor in 1969. Fryxell officially retired and was named professor emeritus in 1968, but he continued to teach part time at Augustana until 1973. He died on December 19, 1986, at his home in Rock Island.