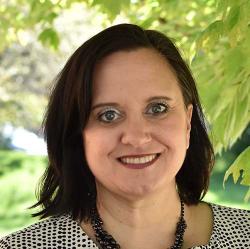 Allison M. Haskill
Florence C. and Dr. John E. Wertz Professor in Liberal Arts and Sciences, Communication Sciences and Disorders Department Chair, Master of Science in Speech-Language Pathology Program Director
Alli Haskill is a professor in the CSD Department where she teaches courses in child language development, autism spectrum disorder and child language disorders.
She is the CSD Department Chair and MS-SLP Program Director.
Her research interests include grammatical morphology of preschoolers with speech-language impairment and narrative skills of children with autism spectrum disorder and primary language impairment.
Specializations: Child language
Education
B.S., M.S., Ph.D., University of Nevada - Reno