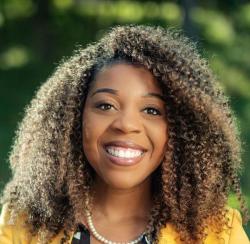 Ashley Allen
Director, Office of Student Inclusion and Diversity
Ashley Allen received a bachelor's degree in journalism and African American studies from the University of Iowa, and a master's degree in public administration from Upper Iowa University.
She began her career at Augustana in 2016, as an admissions counselor recruiting students from the Chicagoland area. She currently serves as the director of the Office of Student Inclusion and Diversity.
Originally from Davenport, Allen is excited to be fulfilling her passions of serving students and her local community.  
 
Specializations: Student inclusion and diversity, Diversity, Equity and Inclusion
Education
B.A., University of Iowa
M.P.A., Upper Iowa University