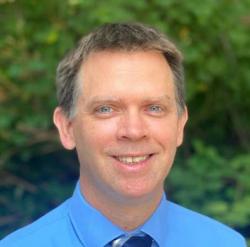 Christopher Beyer
Director of Residential Life, Assistant Dean of Students
Phone: 309-794-2686
Office: Andreen Hall, west wing, first floor
Chris Beyer grew up in a Navy family. He lived all over the U.S. and spent four years in Japan.
Beyer joined Augustana in September 2015.
He said he was attracted to Augustana when he was looking for a position at a small, private liberal arts college.
"I'm particularly excited to work at a place where integrating the curricular and co-curricular experiences is a major feature of the strategic plan, and I'm eager to work with everyone here to explore creative approaches to this effort," he says.
Specializations: Residential Life, Historic preservation
Education
B.A., Drake University
M.S., Eastern Michigan University
M.A., Eastern Michigan University
MBTI certified practitioner