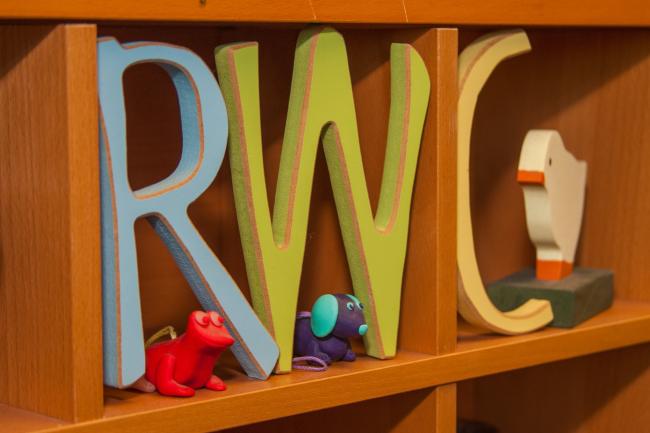 The Reading/Writing Center (RWC) provides all Augustana students the opportunity for one-on-one instruction and advice on their writing, reading and other academic skills. 
April 2020
Reading/Writing Center tutors are now available for online appointments.
Hours
10 a.m.-4:15 p.m. and 7-9 p.m. Monday-Thursday
10 a.m.-3 p.m. Friday
7-9 pm. Sunday
Appointments will be conducted via Google Meet video chat and Google Docs.
How to make your virtual visit
Sign up via Starfish as you normally would. (Instructions)
The tutor will send you a Google Calendar invitation containing a link to a Google Meet video session.
We recommend you use a laptop or desktop computer, as you'll need to have two windows open simultaneously (one for the video chat, one for a Google Doc of your paper). Peer tutor appointments are increasing from 40 to 60 minutes to account for any technical difficulties that may occur. 
Faculty tutor appointments also are available and will increase from 30 to 40 minutes. Email any of our three faculty tutors (Jacob Romaniello, Susie Méndez, or Lucas Street) to inquire about their availability.
If you don't have a reliable computer or internet connection, we can accommodate a limited number of non-video appointments. To inquire about availability, contact Lucas Street.
Students may drop in or call ahead (309-794-8987) for an appointment or sign up via Starfish.
About the center
The Reading/Writing Center is staffed by three faculty members and more than two dozen peer tutors who conduct one-time or multiple sessions designed to promote academic self-confidence, skills and knowledge.
Current peer tutors represent more than 30 majors and minors. These students have been recommended by two faculty members, undergone a competitive hiring process and completed two classes on tutoring theory and practice.
Whether you are a first-year student or a senior, the center and its tutors are ready to help with:
Advice on any stage of writing: getting started, drafting, revising, editing or proofreading
Instruction on reading comprehension and strategies for reading complex texts
Guidance on writing personal statements for graduate school or job placement
Practice with English skills, if English is not your first language
Individual help in preparing for reading comprehension or writing portions of graduate examinations
Reference books about writing
A comfortable place to ask questions and share knowledge
For more information about the Reading/Writing Center, email learningcommons@augustana.edu.
Social media