Andreen Hall
Andreen Hall houses 213 in a traditional, vine-covered building just minutes from the center of campus, across the street from Lincoln Park.
Students call Andreen friendly, homey, cozy, rustic and lovely.
Andreen has several furnished study spaces including a newly renovated lobby lounge and basement.
Every October, Andreen students host the Hallowdreen haunted house, popular among professors' children.
Andreen floor plan diagrams
A standard room contains a bed, dresser, desk, chair, recycling bin and trash can for each person.
There may be slight variations in type, style and dimensions of furniture. The provided information is based on the typical furniture.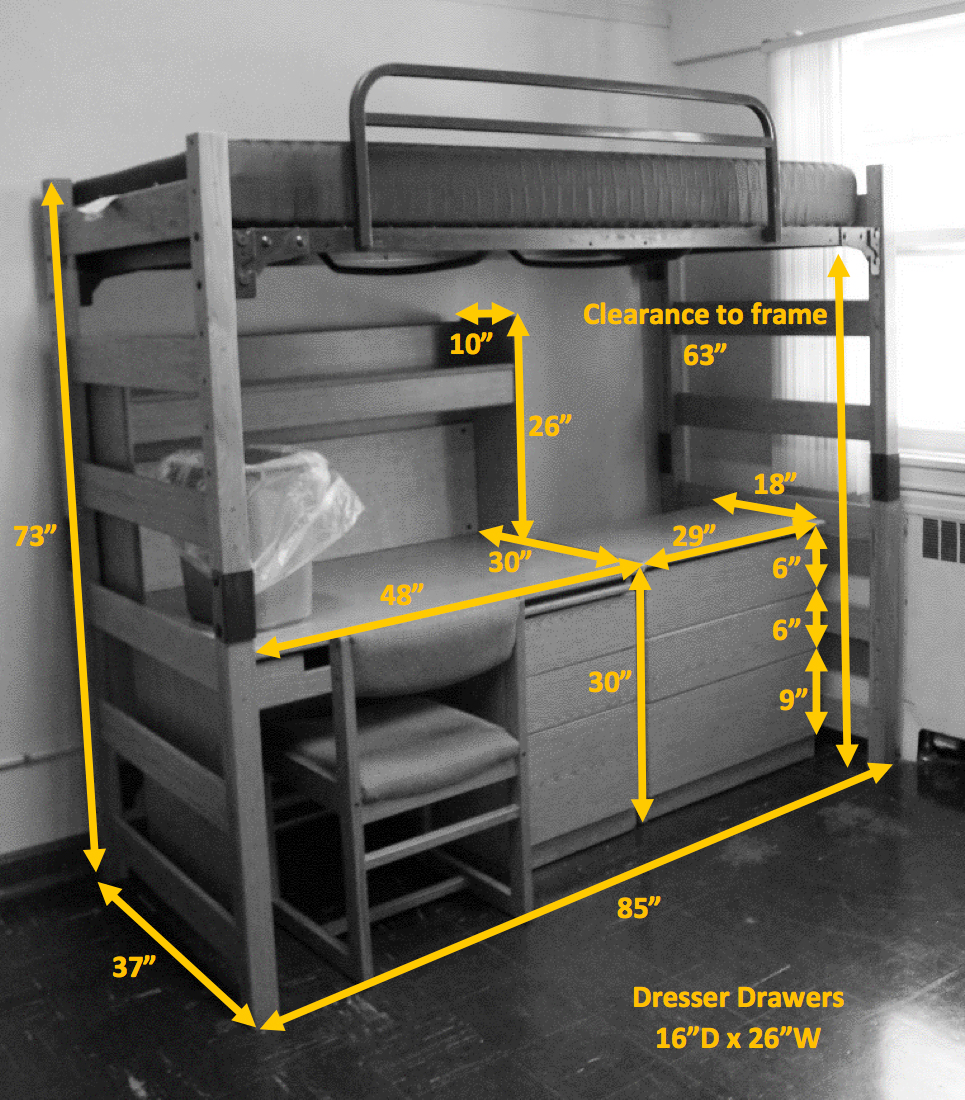 Standard bed dimensions
37"D x 85"W x 36"H
Clearance from floor to frame: 27"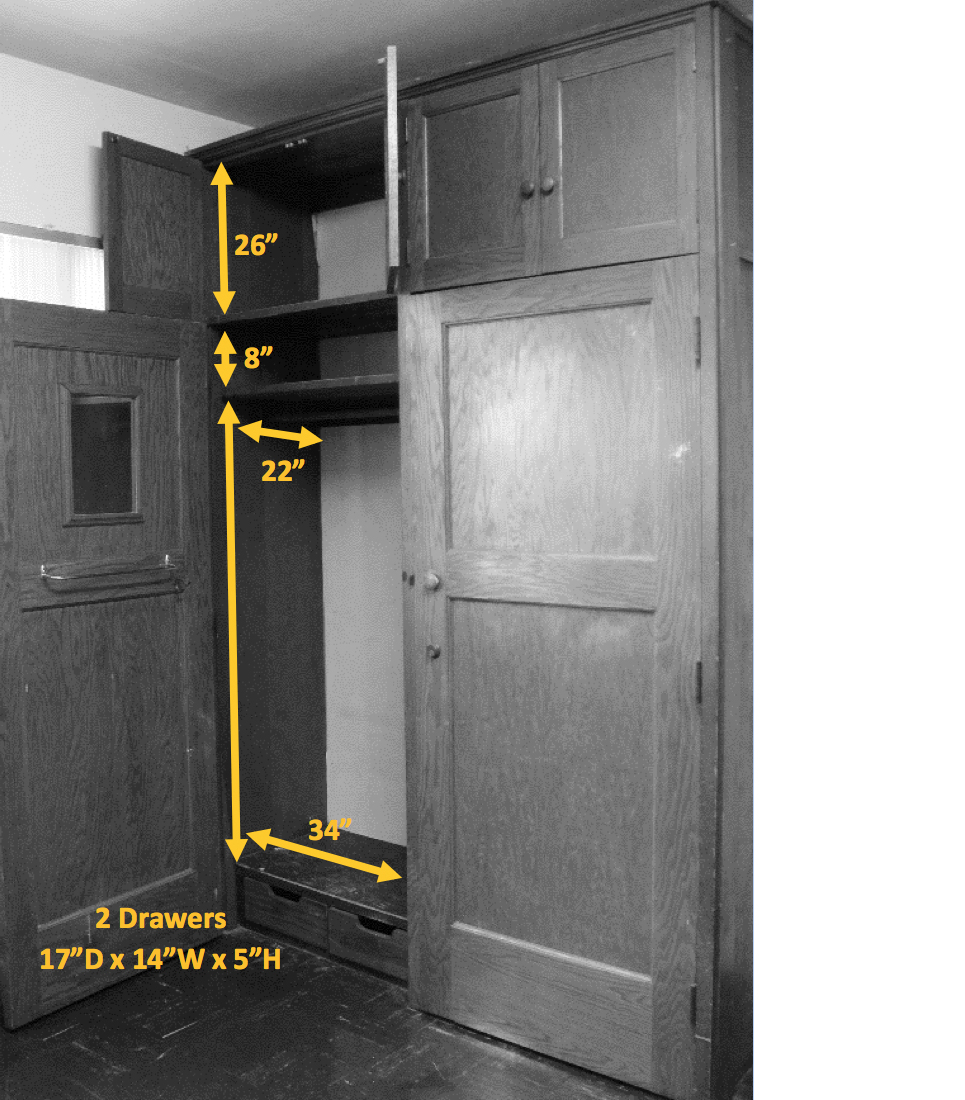 Additional information
The floor is tile.
Ceilings on the first floor are 9 feet 5 inches. On the second and third floors west, ceilings are 8 feet 5 inches. On the second and third floors east, ceilings are 8 feet 11 inches. On the fourth floor, ceilings are 9 feet 3 inches.
All windows have vertical blinds. Windows are 2 feet 11 inches wide x 4 feet 9 inches high.
The built in closet is 25 inches deep x 48 inches wide x 74 inches high.
Bed elevation changes
Beds are set according to the listed floor plan layout.  Beds that are shown 'Standard' can be lofted or bunked for an additional fee.   
Some bed elevation requests cannot be accommodated due to the room configuration or fire code.  
Some rooms will be set up before students move in with beds already lofted or bunked to accommodate the space. In some cases, this set-up represents the only possible bed configuration for that room.
Please visit bedloft.com to request any changes.