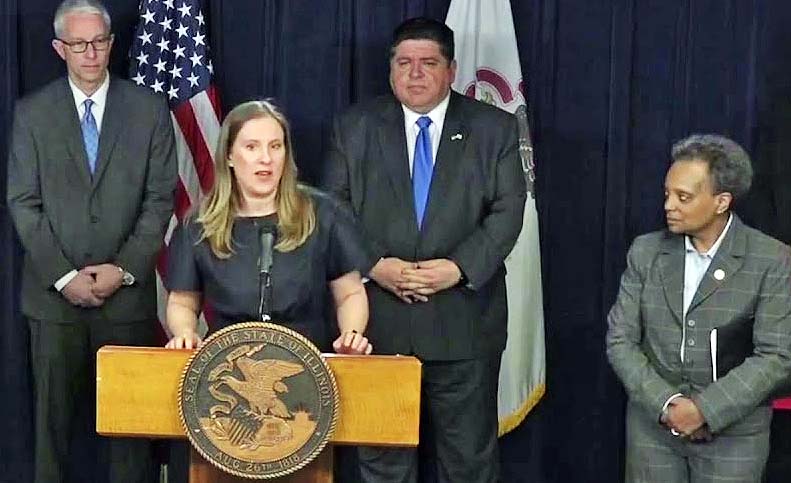 Dr. Emily Landon '99, speaking at Illinois Gov. J.B. Pritzker's news conference March 20.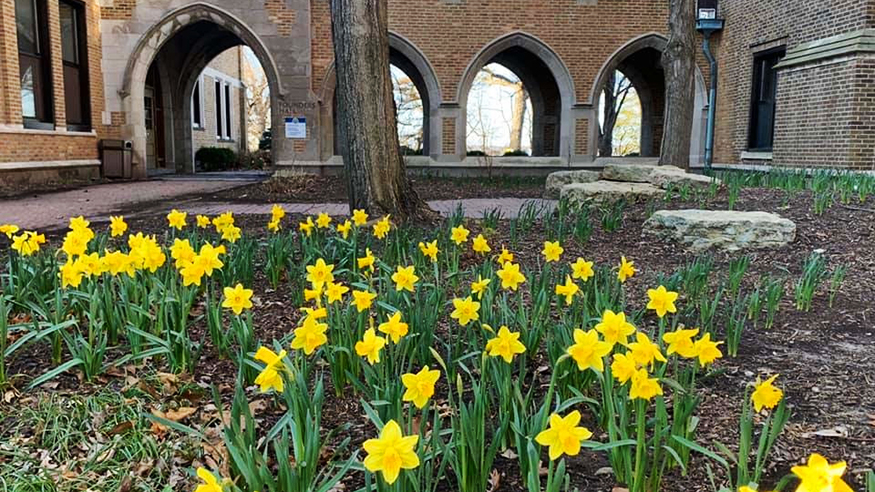 When Augustana announced it would move to remote learning on March 18, the campus community joined forces to ensure our students would not miss a beat — virtually speaking. (more)
Construction begins on $18M Lindberg Center

The new Peter J. Lindberg, M.D. Center for Health and Human Performance next to Evald Carlsson Hall is scheduled to open in 2021. The academic/athletic center with a new pool honors 1961 grad Dr. Peter J. Lindberg. (more)
For the young, or the young at heart, this packet is geared to bring a little Blue and Gold love to your home. Print the pages, or work the puzzles on your favorite device. Either way, be sure to use tagging or hashtags (#augustanacollege) in your posts.
Olson '79 offers career advice webinars
Shelby Olson '79, a leadership and career management consultant, is offering one-hour webinars for Augustana alumni on key career management topics.
The free webinars will be from 7-8 p.m. (CST) on:

April 14 — LinkedIn Best Practices for Proactively Managing Your Career
April 21 — Networking Strategies to Support Career Success
April 28 — Top Interview Strategies for Success in Today's World of Work
Efforts on the career front
The staff of Augustana's Office of Career Development is working hard to help students in this changing job market. Among other efforts, they are monitoring Hiring Freezes, a resource that lists employers who are hiring, freezing hiring or laying off workers.
CORE also is encouraging students to meet virtually with career coaches and with alumni through Viking Connections.
Alumni whose employers are hiring are asked to contact Career Development.
Tune in to the Augustana YouTube channel on Wednesdays at 8 p.m. (CST) for a service.
More than 750 people saw our first virtual Wednesday Chapel service. 
Now more than ever… let's stay connected!
Enjoy these latest class notes, including a 102nd birthday celebration and, of course, baby news.