Fiscal year 2020-2021 Honor Roll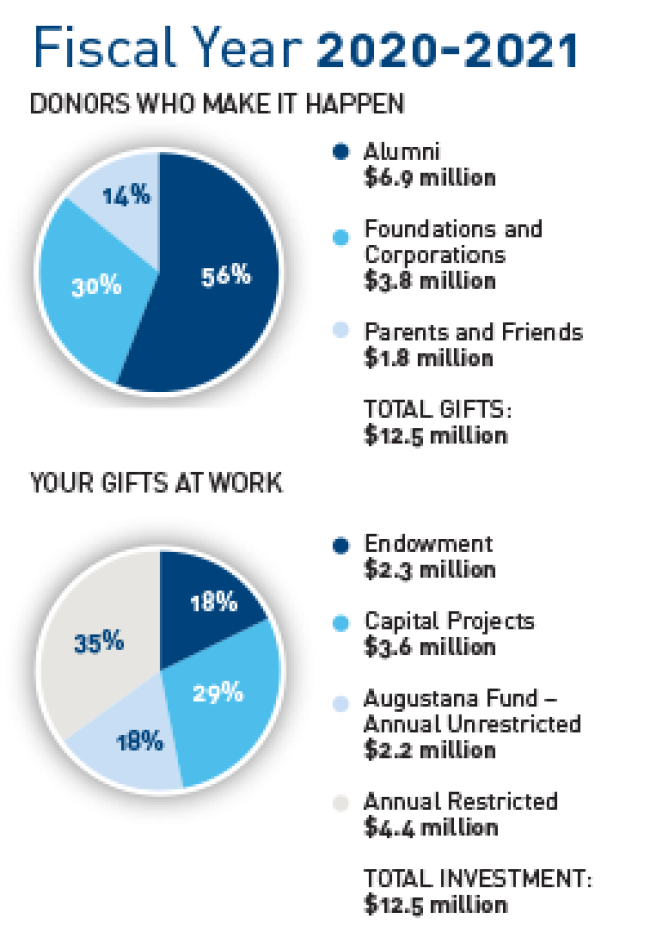 Augustana Magazine — Fall 2021

At Augustana, we work hard to be a responsible steward of your gift. In sharing our gratitude and communicating the impact your gift is making, we realize we need to do so in a fiscally and environmentally responsible manner.
See the fiscal year 2020-2021 Honor Roll of Donors.
If you have any questions, contact Judy Scarpinato, director of donor relations and stewardship, at 309-794-7228.
Giving by the numbers
933
Presidents Society (TPS) individuals and corporate members (annual gifts of $1,000+)
$8.9 million
Total dollars from TPS individuals and corporate members (by household)
709
First-time donors
111
Individuals, couples or corporations/foundations that gave or committed $1 million or more
1,406
Members of Augustana Founders who recognized Augustana in their estate plans (including 859 in memoriam)